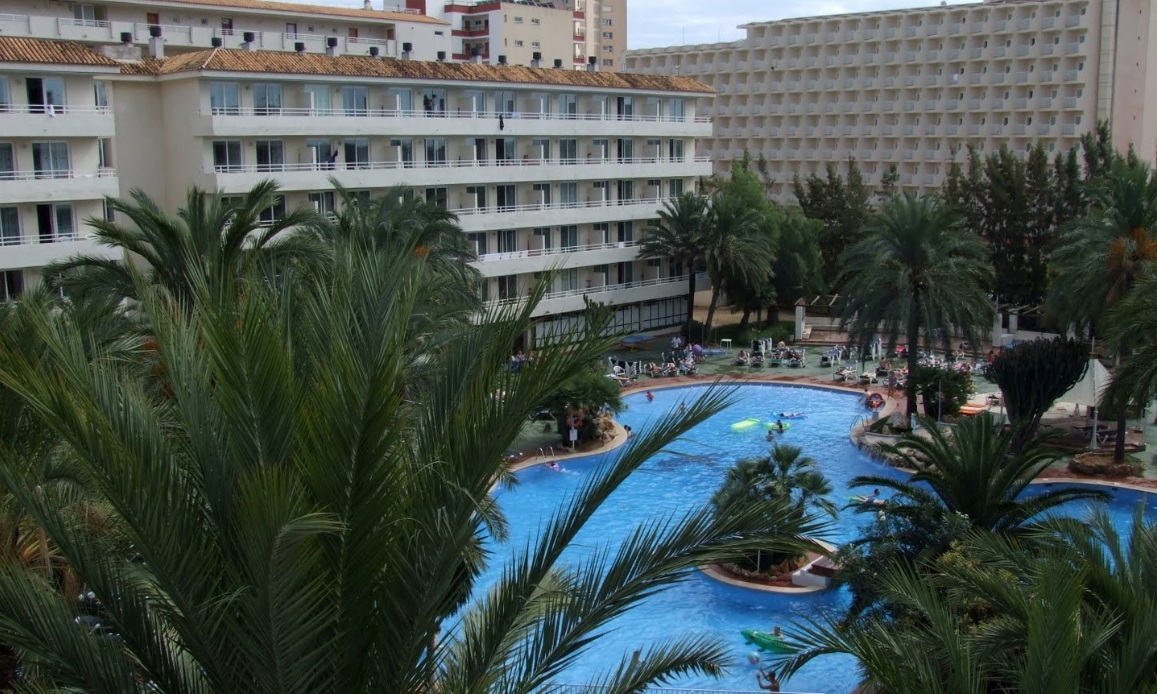 A 21-year-old from Dunfermline is lucky to be alive after suffering head injuries in a 15ft fall from a hotel balcony in Magaluf hours after a crackdown on rowdy behaviour by holidaymakers.
Jenna McAlpine, 21, suffered head injuries and was monitored overnight at the A&E department of Son Espases Hospital near the Majorcan capital Palma.
She remained under observation in the Son Espases Hospital near the Majorcan capital Palma and her condition was described as "stable."
Posting a message and picture of herself on Facebook, the former Dunfermline High School pupil said: "So first few hours in Maga wasn't a success.
Jenna, who works for a recruitment agency in Dunfermline, only arrived in Majorca the day of her accident.
She was attended by paramedics after falling from the Club B Hotel in the centre of Magaluf around 7pm on Tuesday.
The incident happened hours after new laws designed to crack down on bad behaviour by British tourists were brought in.
Hordes of British holidaymakers have been spotted over the past 48 hours flouting the new laws, which came into effect at midnight on Tuesday.
Mental health nurse Hannah MacDonald, 19, from Perth, said she planned to "get f***** mortal and just love life" despite the crackdown.