 A residents' group has said that it remains "totally committed" to opposing a controversial Glenrothes housing plan.
Brian Sheerins, chairman of the Concerned Newcastle Residents' (CNR) group, said homeowners would continue their battle against plans to build approximately 300 properties at Milldeans Farm, in the north-west of the town.
A planning application has been submitted this week but Mr Sheerins said that the community is ready to stand its ground.
"The Concerned Newcastle Residents' group has had an initial look at the submitted planning application for Milldeans but nothing appears to have changed from the scheme that was presented to the public last December.
"Councillors endorsed the proposed development being left out of FifePlan at the Glenrothes Area Committee meeting last week, and CNR is also totally committed to opposing the proposal."
Plans to develop Milldeans have been submitted by Glasgow company Hallam Land Management.
Local councillors have previously called on the site to be removed from the final FifePlan draft later this year, although an independent Scottish Government reporter will have the power to reinstate the land to assist Fife Council in meeting its statutory obligation to build 8,000 new homes between 2012 and 2024.
Local residents have fought a long battle against development of the site, citing concerns over accessibility to the Newcastle area.
Milldeans also borders the village of Leslie, and there are possible issues over the coalescence of the two communities.
As it is effectively a large cul-de-sac, Mr Sheerins has previously been joined by councillors in raising concerns over road access for the emergency services.
He added: "CNR, and no doubt many others, will be lodging an objection to the proposed development."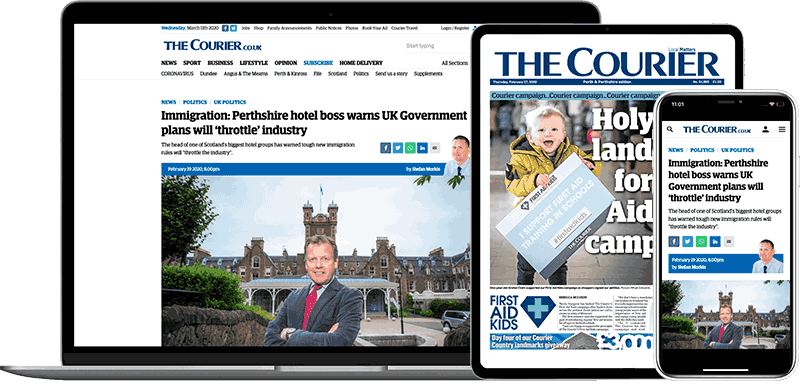 Help support quality local journalism … become a digital subscriber to The Courier
For as little as £5.99 a month you can access all of our content, including Premium articles.
Subscribe