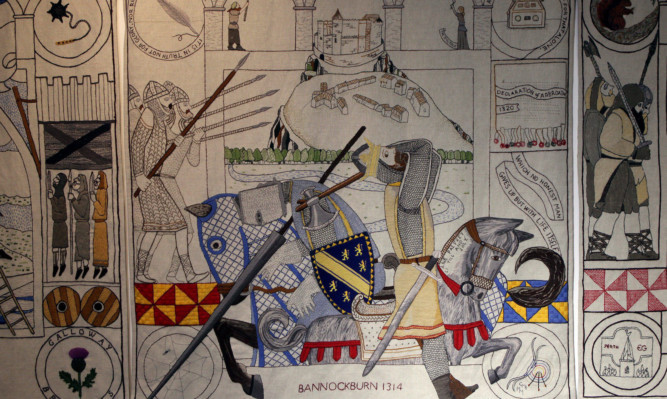 One of Scotland's most ambitious community arts projects, which tells Scotland's colourful story from pre-history to modern times has gone on display at Kirkcaldy Galleries.
The Great Tapestry of Scotland free exhibition runs from Saturday until September 20.
Measuring 143 metres long, the Great Tapestry of Scotland is one of the longest in the world.
The 160 beautifully detailed panels capture unique moments in time during Scotland's 420 million year history.
This unique piece of art was devised by Scottish author Alexander McCall Smith along with historian Alistair Moffat and artist Andrew Crummy.
It was completed in 2013 and unveiled at the Scottish Parliament.