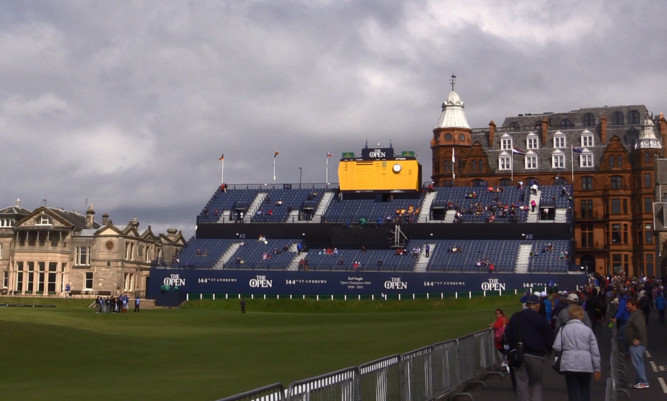 It has been marketed by the owners of the Old Course Hotel as the "best view in golf".
The sales pitch boasts that "below your windows, a living portrait unfolds with panoramic views of the Old Course, medieval ruins and the North Sea."
There's no denying the Hamilton Grand, owned by Kohler Co, is luxury real estate.
Just a pitch and putt from the Royal & Ancient Clubhouse, the former St Andrews University hall of residence is undoubtedly one of golf's most coveted addresses, with commanding views down the 18th and 1st fairways of the world-famous Old Course.
But there have been more than a few wry smiles from visitors to the Open in recent days when they realise that most of the views from the windows of the iconic red sandstone building have been obliterated by a giant two-tier stand at the back of the 18th green, completely blocking their view.
It means that views from all but the top few storeys of the seven-storey building have been wiped out for golf's greatest spectacle.
One observer said: "Imagine paying all that money and not seeing anything but black sheeting."
But a spokesman for Hamilton Grand said there was "no issue" so far as residents and the owners were concerned as they have known about the spectator stands behind the 18th for some time.
All residents have shared access to the building's rooftop deck and will be able to watch the action from there.
The spokesman said: "I can't wait to witness the atmosphere at the closing holes.
"I think it will be stunning and the larger stands, not just behind the 18th, but throughout the course, will greatly enhance the occasion."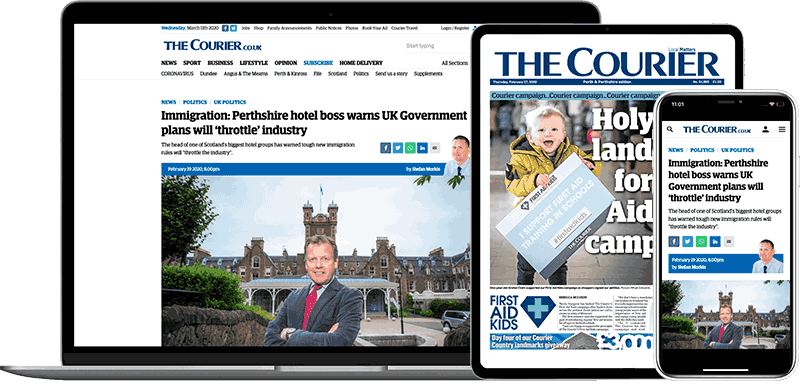 Help support quality local journalism … become a digital subscriber to The Courier
For as little as £5.99 a month you can access all of our content, including Premium articles.
Subscribe