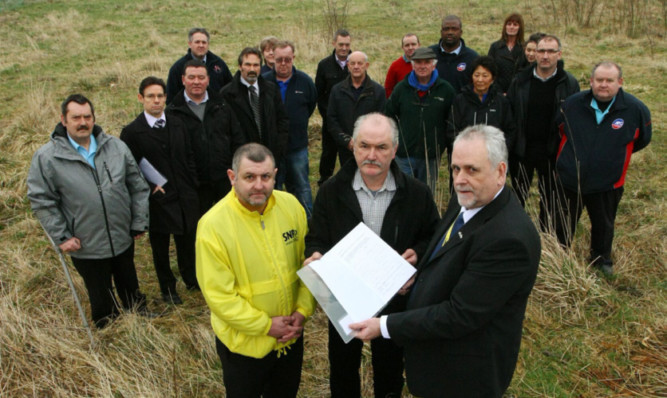 Hundreds of jobs in Glenrothes will be jeopardised if a controversial site for Gypsy Travellers is located on an industrial estate in the town, it has been claimed.
Stuart Dunn, the managing director of Air Compressor Services, said businesses could move away from the Southfield area if Fife Council chooses to locate the seasonal camp in the estate.
Mr Dunn was joined by other local business leaders, a week after a petition against the possible site was started.
The council is examining the possibility of establishing a facility at either the Southfield or Whitehill industrial estates, in response to a number of illegal camps established in the town last year.
Although no location has been identified yet, the news has sent shockwaves through Glenrothes, prompting action from Mr Dunn.
"Virtually every company in Southfield and Whitehill has signed the petition," he said. "That's about 58 businesses employing 1,050 people.
"There wasn't one company that refused and some people have hinted that they would be willing to up sticks if the site happens.
"People here have put their life's work into their businesses. When they get older and could see half of the value disappear, you can see why people are up in arms.
"Maybe there is an element of self-preservation here but this has been forced on us."
The council has decided to establish a seasonal camp for Gypsy Travellers, which would operate between March and November, to complement three permanent sites at Kirkcaldy, Kelty and Cupar.
It follows years of problems in Glenrothes, where clearing up illegally-established camps has cost thousands of pounds.
The local authority ruled out establishing such a site at a former depot on Strathore Road, Thornton, leaving just Southfield and Whitehill in Glenrothes as candidate locations.
Having experienced problems with Travellers before, however, businesses in Southfield have taken a strong stance against the proposals, while residents of Finglassie and Stenton have also been encouraged to voice their concerns.
Mr Dunn said he has been in regular correspondence with Fife Council, which had been unable to clarify its position on the Southfield site. He said it was this uncertainty that prompted such concern from the business community.
"We will keep our campaign going," he continued. "I don't know why it can't be like the Thornton site, where they just say that they like it or no thank you.
"Everything could be sorted out if they just say something. We are all fair people but we feel as though we are being treated unfairly."
Local councillor Bill Brown has backed the stance of the business community, adding: "I can't understand why they can't find a greenbelt site, which would be better for everyone residents, businesses and the Travellers.
"I have heard that a couple of businesses could move if Southfield is chosen. Quite a lot of companies lease buildings so it would be no problem for them to up sticks and move away. We are trying to attract business so it doesn't make sense to put a Travellers' site in an industrial area."
John Mills, head of Fife Council's housing services department, told The Courier last week the process of finding a location for the camp is ongoing.
"Officers are examining several sites in the area and no decision has been taken on the suitability of any site yet," he said.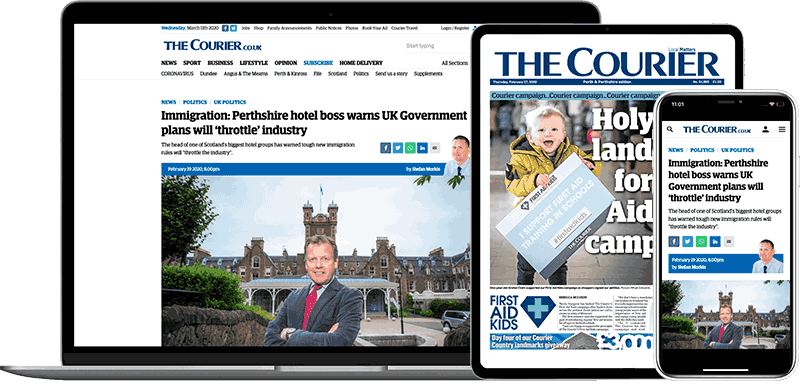 Help support quality local journalism … become a digital subscriber to The Courier
For as little as £5.99 a month you can access all of our content, including Premium articles.
Subscribe