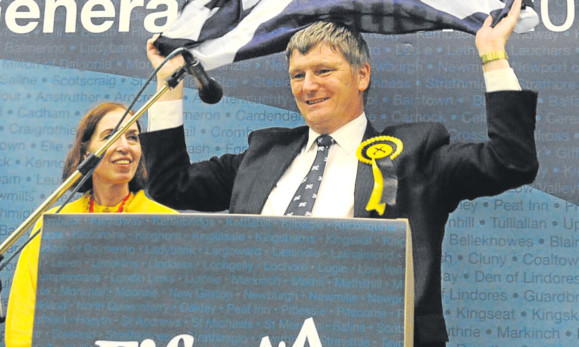 One of Fife's new batch of MPs may quit his post as councillor within weeks, he has confirmed.
Peter Grant, who won the Glenrothes seat after a 35% swing to the SNP from Labour, had intended to remain as councillor for Glenrothes West and Kinglassie until the election in May next year.
However, he has now told The Courier he will be considering his position over the next few weeks.
His announcement follows the launch of a campaign calling on him to resign from the council, although he insisted that had no bearing on his decision.
Mr Grant, a former Fife Council leader, stepped down as leader of the local authority's SNP group just days after the general election on May 7.
He has been replaced in that role by Dunfermline councillor Brian Goodall.
The campaign urging him to quit was set up anonymously last week.
Although it is not clear who is behind it, they claim to live in Mr Grant's Westminster and council constituencies and say they are non-party political.
They refused to identify themselves, citing fear of abuse from SNP supporters as the reason.
Their quest seems to have found little support so far with a Facebook page only receiving 36 likes by Sunday. An online petition set up by the same people had just three signatures.
In a statement, a campaign spokesman said: "We are a non-party political campaign who are worried about how our new MP will represent those who elected him as councillor whilst doing both jobs.
"Even if Peter Grant found the time to carry out both jobs effectively, this would mean unnecessary travel between London and the constituency at considerable cost to the taxpayer," they said.
Mr Grant said: "I'm not going to get drawn into discussions with people who hide behind email or Facebook. These people could be anybody and could come from anywhere."
He added: "I'll come to a decision within the next few weeks as to whether I will resign from my position as councillor. In the meantime, any money I get as a councillor will go to local voluntary organisations."
Rosyth SNP councillor Douglas Chapman, who was elected MP for Dunfermline and West Fife, is facing no such calls for his resignation.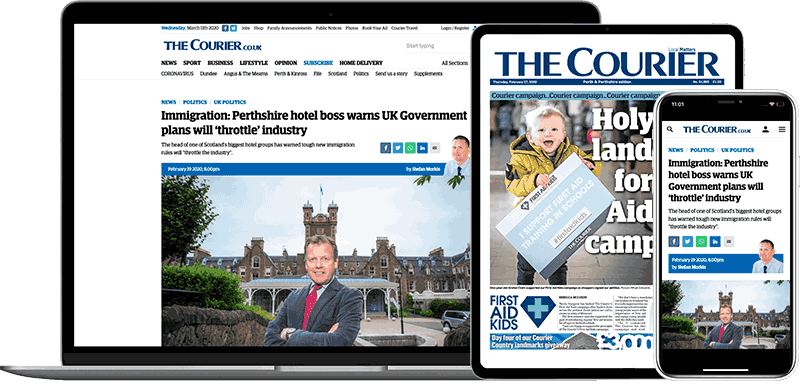 Help support quality local journalism … become a digital subscriber to The Courier
For as little as £5.99 a month you can access all of our content, including Premium articles.
Subscribe