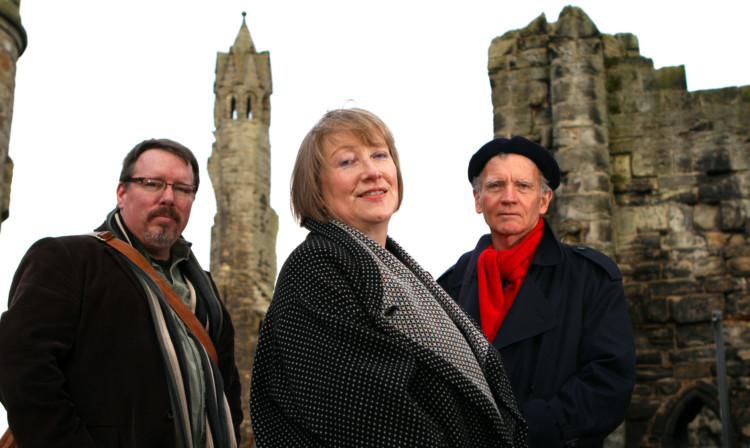 A key event in the Homecoming 2014 calendar got under way in St Andrews as StAnza, Scotland's international poetry festival, returned with an impressive line-up of literary talent.
The festival runs in St Andrews until Sunday and boasts a programme including poet laureate Carol Ann Duffy, John Burnside, Paul Muldoon and Louis de Bernieres.
The Byre Theatre will temporarily reopen for the events.
Festival director Eleanor Livingstone said: "We have pulled out all the stops this year to reflect the magnitude of being a part of Homecoming 2014 and it is a huge honour to be flying the flag for poetry in such an important event for Scotland.
"The aim of the festival is to share our love of poetry with a wider audience, making it appealing to everyone.
"This year's programme includes an enormous amount of talent, and with events around our themes inspired by the Commonwealth Games and World War One, as well as an opening night show of circus, dance and acrobatics, I think we have more than achieved our goal this year."
This year's themes, A Common Wealth of Words and Words Under Fire, were inspired by Scotland hosting the 2014 Commonwealth Games and the 100th anniversary of the start of the First World War.
The festival got under way with a spectacular extravaganza of circus theatre.
Award-winning show Rime told the story of the well-known poem the Rime of the Ancient Mariner through circus theatre, acrobatics and modern dance.
Among other events in the packed programme is the Five O'Clock Verses featuring acclaimed novelist and author of Captain's Corelli's Mandolin, Louis de Bernieres reading from his first collection alongside award winning poet Sujata Bhatt, recipient of the Commonwealth Poetry Prize and the Alice Hunt Bartlett Prize for her first collection, Brunizem.
Britain's Poet Laureate Carol Ann Duffy, accompanied by musician and composer John Sampson, will follow leading performance poet TJ Dema from Botswana in the much-anticipated Poetry Centre Stage event.
Duffy and Sampson will also play to a younger audience with their children's show the Princess' Blankets.
A highlight of the programme will be the StAnza Slam, an evening of high octane poetry and entertainment hosted by Jenny Lindsay and Rachel McCrum.
Previous winners include Carly Brown, Chris Young and Robin Cairns.