 Doubt has been cast on claims huge amounts of waste concrete have been dumped in the Forth by workers on the new Forth bridge.
A whistleblower claimed footage he shot showed 350 tonnes of waste was poured into the river in late November, adding it was not an isolated incident.
The worker accused staff working for the Forth Cross Bridge Constructors consortium building the Queensferry Crossing of laziness and not caring about the environment.
He alleged dumping the concrete saved dozens of man hours as otherwise it would have to be taken ashore and transported away.
However, a spokesman for Transport Scotland said: "We have no knowledge of this alleged incident and our records show that no work on the towers requiring this amount of concrete took place during that period.
"The video claims to have been taken in late November when the only concrete pours taking place were to the concrete deck joints, which amounted to around nine cubic metres (22 tonnes), and which were carried out successfully."
Scottish Green MSP Alison Johnstone said: "Dumping concrete into coastal waters in an apparent bid to save time is simply appalling and I would expect the environmental regulator to look carefully at this video evidence and carry out a full investigation."
MSP Alex Rowley said: "This is a very serious situation that demands immediate investigation by the Government."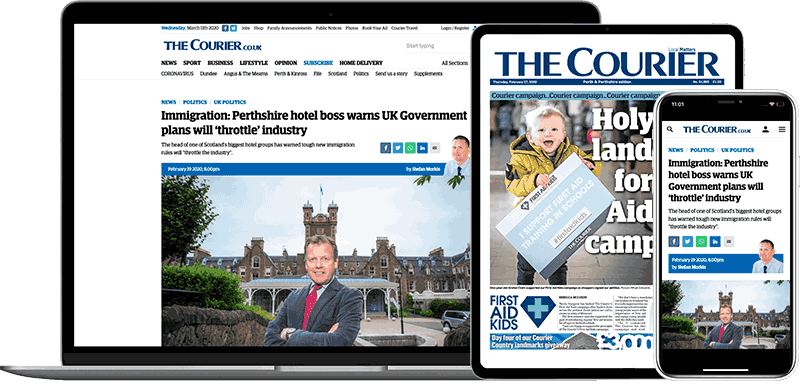 Help support quality local journalism … become a digital subscriber to The Courier
For as little as £5.99 a month you can access all of our content, including Premium articles.
Subscribe