Plans for a potentially world-class theatre and concert venue in the heart of Kirkcaldy would "complement" rather than kill existing facilities in Fife.
That is the view of Fife Cultural Trust in response to new proposals aiming to turn the former ABC cinema on High Street into what could be one of the region's largest and most prestigious venues.
Kings Theatre Kirkcaldy Limited a not-for-profit organisation launched a £30,000 crowdfunding bid this week to take its ambitious vision for the old cinema, which has lain empty for 15 years, to the next level suggesting the revamped space could rejuvenate the Lang Toun and attract some of the biggest names in theatre and the arts to Fife.
Critics of the blueprint have already pointed to the fact that Kirkcaldy's Adam Smith Theatre, also centrally located, is providing a similar service, but the theatre's operator, the Fife Cultural Trust, has backed the latest move to attract visitors to the region.
Heather Stuart, chief executive at Fife Cultural Trust, said: "Fife Cultural Trust welcome any venture that adds variety and choice for the residents of Kirkcaldy, something which would complement the high standard of cultural offering we are already providing in the town.
"Adam Smith Theatre is a much-loved and well-established landmark in the local community, with a diverse selection of year-round programming including comedy, dance, drama, music, children's theatre, a full-scale cinema and a well-loved panto.
"The venue also supports and hosts local arts organisations, as well as classes and workshops, and has recently been awarded a four-star accreditation by VisitScotland, signifying an 'excellent standard' of facility, something of which we are immensely proud."
The former ABC cinema and YWCA site has fallen into a state of disrepair after the picture house closed in 2000, but Grant Foster, from Kings Theatre Kirkcaldy Limited, hopes to give it a new lease of life.
Initial funding will be needed to make the building wind and watertight, but proposals unveiled this week suggests a new "Kings Theatre" could host big-name bands or large-scale musicals.
"At the end of the day, the idea is not to compete with the Adam Smith Theatre we want to bring the sort of things that you see in Edinburgh and Glasgow to Kirkcaldy," Mr Foster said yesterday.
"We don't want to turn it back into a cinema because the costs to try and rebuild it into a three split screen cinema would be enormous and would not be proper use of public money.
"Having the YWCA site there also means we'd have an immensely flexible space to host private functions, corporate events, that sort of thing."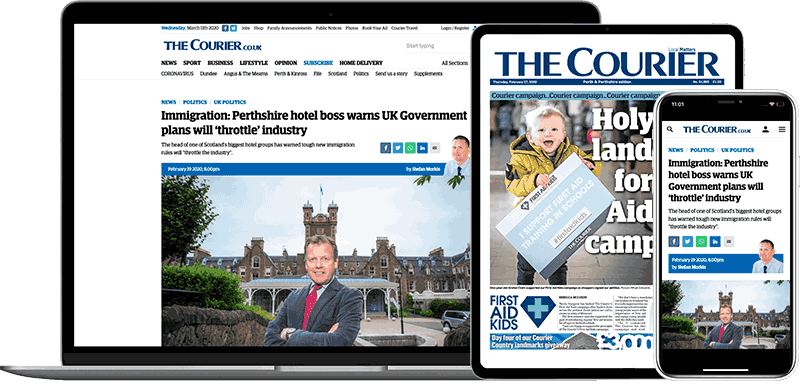 Help support quality local journalism … become a digital subscriber to The Courier
For as little as £5.99 a month you can access all of our content, including Premium articles.
Subscribe