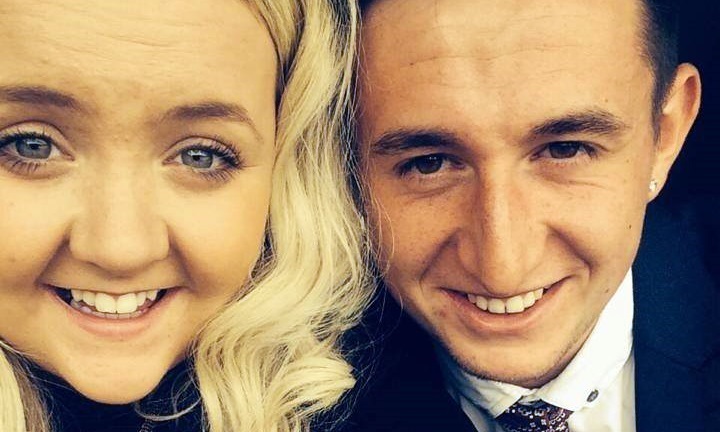 A 22-year-old woman has died of skin cancer four months after doctors diagnosed a stomach bug.
Dundee United fan Linzi Craig passed away at Ninewells Hospital on Sunday after bravely battling malignant melanoma, one of the most aggressive forms of cancer.
Linzi, of Newport, initially had a cancerous mole removed from the side of her head when she was 14 and it was thought she had recovered.
But on the last day of a holiday to Egypt in August with boyfriend Darren Reid, the Union Street Dental Practice employee felt unwell.
Linzi's dad, Colin, 54, said: "They thought she just had a stomach bug and that it would go away."
Linzi's mum, Alanna, 50, added: "She went to the doctors about six times in two weeks before a doctor finally laid her down and said it may be a problem with her gallbladder."
But an x-ray showed there was nothing wrong with the gallbladder and it was not until she received a full body scan in September that it was revealed what had happened.
It emerged that the cancer had not been completely removed when she was a teenager and had spread to her liver, spleen, bones and spine.
Linzi was quickly started on oral chemotherapy and at first she was getting better.
But it was later found that the chemo was only delaying the inevitable and earlier this month doctors said Linzi could have just days left.
Determined to celebrate Christmas together, Linzi, a season ticket holder at Tannadice, opened her presents with family on Christmas Eve before returning to ward 32 at Ninewells where she remained until Sunday.
Alanna said: "It's been a really tough four months but Linzi never complained.
"She was a very glamorous young lady and it must have been hard for her to need help like she did towards the end, but she never questioned or moaned about it.
"I'd also like people to know just how good Darren was.
"He is only 22 and he was there until the bitter end he never left her side.
"The nurses from ward 32 were fantastic too. Some say they don't get attached to patients, but they were like extended family to us.
"If there's a message we could pass on, it would be to be persistent with your doctors even if they tell you nothing is wrong.
"We were initially told Linzi couldn't get skin cancer at 14. She'd never been sunburnt or used a sunbed, but you have to keep persisting."
Darren, of Ardler, started seeing Linzi when they were 15 and he paid tribute to his "special" partner.
He said: "I'm just overwhelmed with the messages of support from everyone and we're all determined to make Linzi so proud of us.
"She'll be sorely missed but I'm just proud to have been a big part of her life. She was just a special girl.
"I'd like to also say thanks to Alex Cooper, Stephen Thompson's son, who arranged for Blair Spittal and Charlie Telfer from United to come up and see her in hospital it was a special moment for her."
The funeral for Linzi, who also leaves behind her brother Jamie, 28, will take place next Thursday at 1.15pm at Dundee Crematorium.
People are asked to wear a splash of tangerine.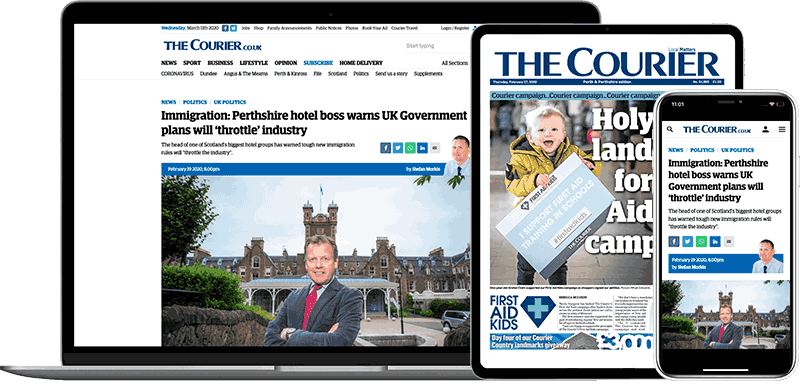 Help support quality local journalism … become a digital subscriber to The Courier
For as little as £5.99 a month you can access all of our content, including Premium articles.
Subscribe