Worries for Lundin Links Hotel's future after closure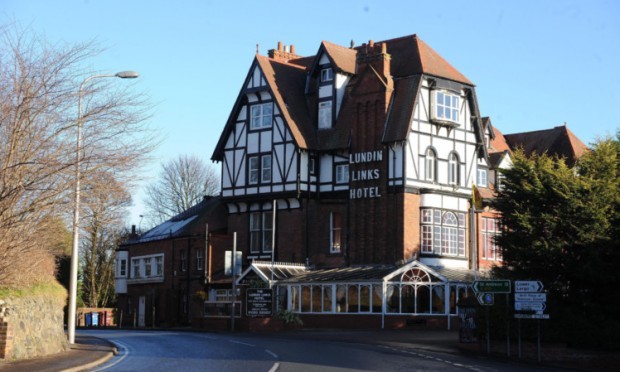 A prominent Fife hotel has closed its doors less than two years after the owner warned it might have to shut due to a drop-off of trade.
Edinburgh accountants French Duncan have confirmed they had been approached by Lundin Links Hotel Ltd and a voluntary creditors' meeting had been arranged for January 24.
There has been considerable speculation in and around Lundin Links over the past few days after it emerged the hotel's staff of five had finished on Friday.
A spokeswoman for French Duncan told The Courier the Lundin Links Hotel had closed but Lundin Links Hotel Ltd had not gone into liquidation.
The spokeswoman said: "We've been approached by the company to call a meeting of creditors. I can't make any further comment."
Edinburgh-based hotel director Martin White could not be contacted for comment.
In 2012, the three-star hotel, bought by Mr White in 2010, employed five full and three part-time staff on a seasonal basis, although occupancy levels had tailed off and the figures for the previous three years had been at the 70% level.
Largo Area Community Council chairman Peter Aitken said rumours about the three-star hotel's closure began circulating on Friday.
He said there was anecdotal evidence the hotel had been running at a "reduced capacity with reduced staff" for some time.
Mr Aitken said the hotel's owners had applied to tear the place down and redevelop it two years ago.
A subsequent public meeting had attracted more than 70 people, who felt the iconic building should be saved and Historic Scotland said the listed frontage should be retained.
Mr Aitken said the owners then got permission for retirement flats but "nothing ever happened".
A 2012 Fife Council report said continued difficulty with trading conditions and seasonality was said to be making the business unviable.
A statement at that time by Rick Finc Associates, acting on behalf of Mr White, revealed the building needed around £300,000 of investment to enable it to compete effectively as a venue in the future.
However, it had not been possible to attract alternative operators, adding there was "limited prospect'' for its continued use in the current market.
East Neuk Fife councillor Elizabeth Riches said: "I have not heard these rumours. Suffice to say, it would be a shame if all the efforts to make this a going concern have come to naught.
"These are difficult times for restaurants and hotels everywhere and this is, as you say, such a prominent and historic building. I would be sad to see it have to close its doors."
East Neuk Fife councillor John Docherty added: "One hopes (the building) is maintained."
Picture by David Wardle