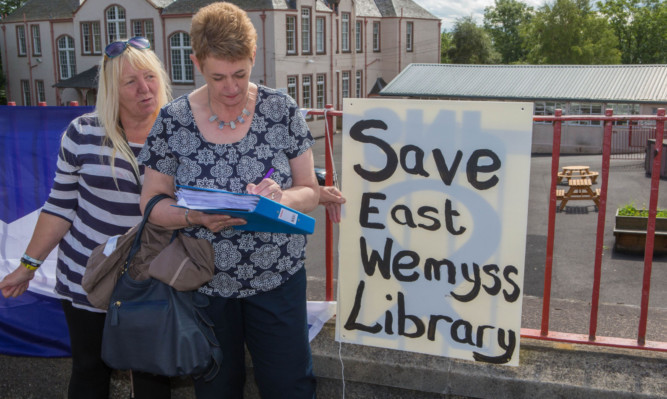 A rallying call has gone out to Fife communities to join forces and fight proposed library closures.
The challenge by Kirkcaldy MSP David Torrance came as a campaign was launched to save East Wemyss Library, described as a lifeblood of the village.
The facility is one of 16 earmarked for closure under Fife Cultural Trust's cost-cutting exercise, aimed at saving more than £800,000 over three years.
Councillors are due to scrutinise the proposals at a meeting in Kirkcaldy today but no decision will be taken until a public consultation takes place.
Mr Torrance implored the trust and the council to save East Wemyss Library from the axe.
He added, however: "It is vitally important that local communities take part in the consultation process and make their views known to councillors.
"Local communities could play a vital role in keeping these services open."
East Wemyss is the latest community to campaign to save its library.
Mr Torrance said its closure would save just £6,714 a year, a figure he described as a drop in the ocean.
"Local libraries are vital to communities, especially in small towns like East Wemyss," he said.
"They offer services which members of the public would otherwise have to travel for things like job searches for example.
"We all know the importance of job search every week as people end up getting sanctioned if they don't do it."
East Wemyss has lost a number of key services in recent months, including its only bank, and the future of the senior citizens' club is also under threat.
Locals fear the loss of the library would be the village's death knell.
They have been invited to a public meeting in the Senior Citizen's Club on Wednesday August 19 to hear the proposals and make their views known.
Councillor John O'Brien, who has helped distribute 2,000 leaflets and petitions against the proposals, said people must take every opportunity to stop the library's closure.
"It is the basis of any community that we give our people access to the provision of library services," he said.
"It's every child's right to be able to read, write and be educated and libraries are vital to that."
Mr O'Brien and Mr Torrance will speak at next week's meeting, along with Peter Grant MP. It begins at 7pm.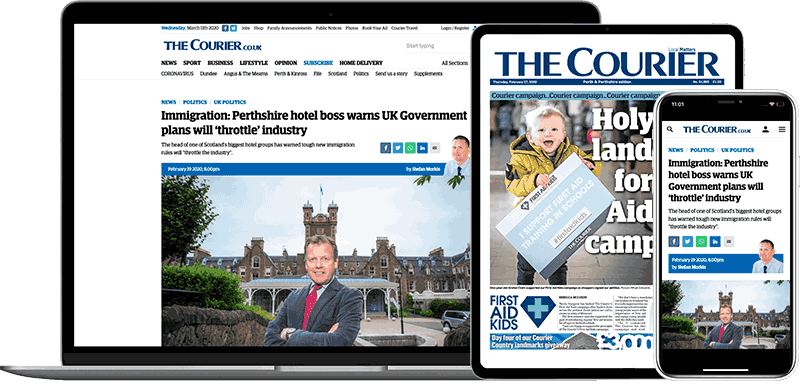 Help support quality local journalism … become a digital subscriber to The Courier
For as little as £5.99 a month you can access all of our content, including Premium articles.
Subscribe