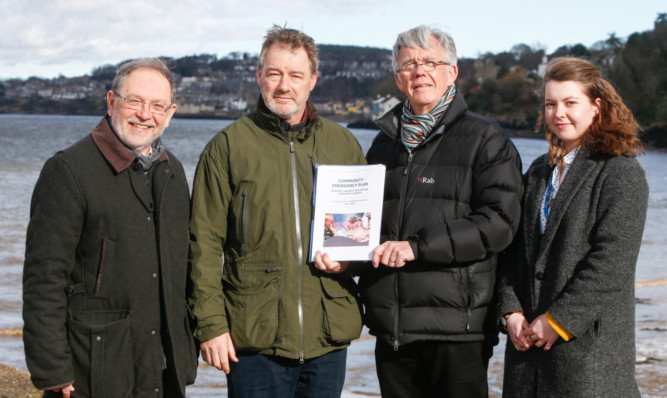 Communities living on the Fife side of the Tay have been told to rest assured plans are in place to cope in the event of an emergency.
A community emergency plan has been drawn up by the Newport, Wormit and Forgan community council, which can be launched when unforeseen problems arise from severe weather and power failures to flu outbreaks and major accidents.
The new document, which has been developed in partnership with Fife Council, identifies members of the community council emergency committee who will help coordinate voluntary emergency support and help those most in need.
Councillor Tim Brett, who helped launch the plan this week, said: "We're aware that emergencies can adversely affect businesses and cause great distress to people. By being prepared and organised, communities are more able to cope.
"I'm really pleased that the residents of these communities have taken the initiative and would urge other communities to use the council's emergency resilience team to help them to develop their own emergency plans. These plans complement and assist the emergency services should a situation arise."
The plan notes how the communities along the Tay are particularly at risk when emergencies strike.
It points out how reliant most local people are on the Tay Road Bridge, which can regularly close due to high winds or other reasons.
Alternative routes involve a 55-mile round trip via the Friarton Bridge, while there are stretches of the B946 that have no parallel route, leading to problems if there is a blockage or a landslide.
The plan also notes the area's topography, with severe weather posing its own problems to communities on a slope, and highlights the potential impact of a traffic accident in the tight-knit communities.
Rick Dunkerley, depute emergency coordinator, said: "Obviously, it is impossible to cover every eventuality, but with the help of experts from Fife Council we believe that we have built sufficient flexibility into the plan to improve our response in most cases.
"By exploring our unique situation we feel that we have produced a resilient plan that will help the community should an emergency occur."
In the event of an emergency, information will be posted on the Newport, Wormit and Forgan community council Facebook page.
Information regarding the emergency plan can be found at www.fifedirect.org.uk/NWFCC emergencyplan and on the church and community noticeboards, while a hard copy has been placed in the reference section of the Newport library.
Community councillors will also be kept as fully briefed as possible during any emergency situation.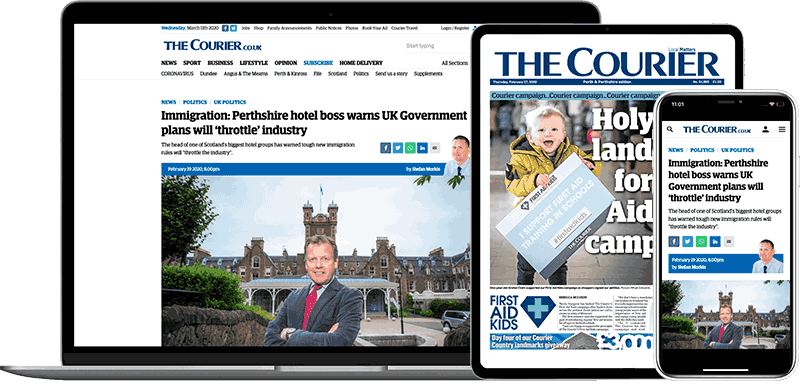 Help support quality local journalism … become a digital subscriber to The Courier
For as little as £5.99 a month you can access all of our content, including Premium articles.
Subscribe