Murder victim's stepfather claims the 'law is a farce' as transsexual killer is moved from Cornton Vale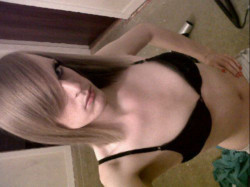 The parents of murdered Glenrothes man Robert Shankland have taken no comfort from hearing his killer has been moved out of the all-female Cornton Vale prison.
Mary and Ian Bell campaigned against the decision to lock up their son's murderer, Paris Green, in a women's prison and allow the transsexual to have a sex change operation on the NHS.
But they told The Courier they had run out of options, with Green now imprisoned with other women in Saughton, Edinburgh, and set to have the surgery.
Mrs Bell, 69, said: "It doesn't make any difference where he is to me. He's in the women's bit of the jail and he's still a man. There's no point in campaigning because it's not going to get us anywhere.
"There's not much we can do now."
Green, 22, who was previously known as Peter Laing, was jailed for 18 years alongside killers Kevin McDonagh and Dean Smith.
She was initially locked up at Cornton Vale near Stirling but has been transferred to Edinburgh's Saughton jail, where she is being kept in a women's section.
It has been claimed Green was involved in casual sexual relationships with other inmates at Cornton Vale.
Mrs Bell said she was not prejudiced against transgender individuals. Stepfather, 79-year-old Mr Bell, said: "The law's a farce. It doesn't give society any protection."
The behaviour of the three murderers who subjected Mr Shankland to hours of torture in Green's flat in Brodie Court, Glenrothes, was described by a judge as "utterly depraved".
During the attack in March, Mr Shankland, 45, was tied up with bedding, battered, kicked and attacked with a rolling pin.
Mr Shankland died as a result of either suffocation or blunt force injuries. As he lay dying the killers ate ham sandwiches paid for with the proceeds of selling their victim's mobile phone.