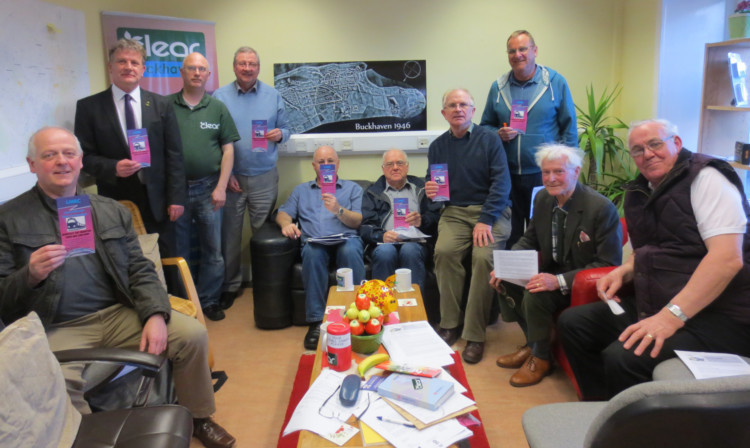 A call has been made to see if council chiefs still back rebuilding a rail line it is claimed could rejuvenate the local economy.
Kirkcaldy MSP David Torrance has written to Fife Council chief executive Steve Grimmond following a public meeting which called for a reinstatement of a Levenmouth rail link.
Members of Levenmouth Rail Campaign (LMRC) held the public meeting on Thursday night, when Mr Torrance gave an update on recent talks with the transport minister.
Allen Armstrong, interim secretary of LMRC, said it was time to put the rail link, which closed to passengers in 1969, back on the agenda.
However, he said it would take a strong local campaign to get wheels in motion.
Mr Torrance said in his letter to Mr Grimmond: "As you are undoubtedly aware, the Levenmouth area is now the largest urban area without a rail link in Scotland.
"Securing the future of this project would not only benefit local businesses such as Diageo, which could utilise the rail link to move goods by freight but also those within Fife Energy Park, a site which has huge potential and is expanding in response to high demand.
"Furthermore, reinstating the rail link would increase the attractiveness to investors of reopening Methil Docks for commercial use.
"In addition, as tourism is one of Fife Council's main priorities, a rail link to the Levenmouth area would improve its accessibility for visitors, thereby boosting the local economy.
"It would also help alleviate pressure on the Standing Stane road, heavily used by commuters driving to Kirkcaldy for travel via rail.
"This problem is worsened by the fact that existing road links in and around Levenmouth are relatively poor.
"I would be grateful if you could confirm whether the reinstatement of the Thornton to Levenmouth rail link remains Fife Council's number one transport priority.
"If this is not the case, I would appreciate it if you could confirm where this lies on the council's transportation agenda.
"Secondly, could you please confirm whether the £2 million which was earmarked by the previous administration from capital funds to help improve Levenmouth's rail infrastructure is still available."
Mr Torrance is also asking whether Fife Council would be prepared to fund an update of a feasibility study from 2008, or undertake a new study.
This could be vital to promote the case with the Scottish Government and Transport Scotland.
Additionally, Mr Torrance said the reinstated link would greatly improve the ease of commuting for many of his constituents.
He added: "I am keen to hear what kind of commitment Fife Council is able to make to residents of the Levenmouth area."
Last month Cowdenbeath MSP and former Fife council leader Alex Rowley called on the Scottish Government to support "key drivers" in the Fife economy, which would include investment in the rail link.
He warned the potential for major economic development along the so-called Fife Energy Corridor might only be achievable if there is significant investment in the transport infrastructure.
Picture by David Wardle