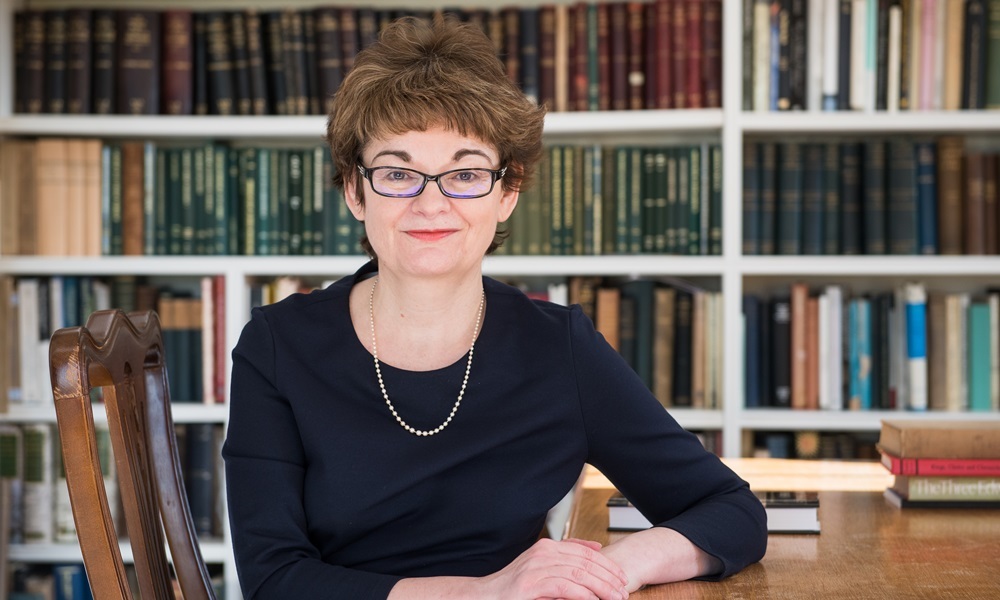 St Andrews University has announced its next principal.
Professor Sally Mapstone will start in September, becoming the eleventh person to take on the post.
Currently the pro-vice-chancellor for education at Oxford, she will succeed Professor Louise Richardson.
Professor Mapstone said: "I am thrilled to be coming to the University of St Andrews as its next principal.
"Its focus on quality in education and student experience, its commitment to outreach, and its emphasis on independent-minded research all speak strongly to my own values.
"I have known the university for many years as a scholar of Scottish culture, and it will be an honour to be part of building its future."
In her leadership roles at Oxford, Professor Mapstone was the architect of Oxford's current strategic plan. She has also led on diversification of the university's student body and of its curriculum.
She launched and remains the main sponsor of Oxford's mentoring scheme for senior women and is currently staging a major new series of Oxford lectures on the theme of "Women of Achievement."
Professor Louise Richardson, now vice-chancellor at Oxford and formerly principal of St Andrews, said: "We will miss working with Sally at Oxford where she has made so many valuable contributions over the years, and I hope she will be as happy in St Andrews as I was."