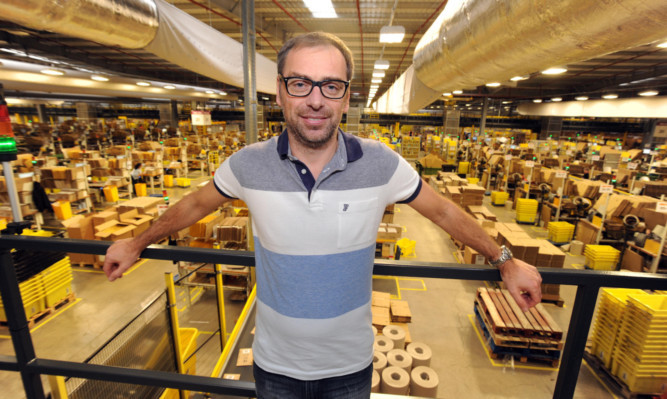 Amazon's largest UK distribution centre is preparing for Britain's biggest Black Friday shopping spree.
With online sales expected to surpass £1 billion on November 27, Gavin Morrison, who manages the Amazon Fulfilment Centre in Dunfermline, is getting ready for the Christmas rush.
During last year's Black Friday Amazon in the UK sold a staggering 5.5 million items over a 24-hour period 64 sales every second.
Mr Morrison said: "We spend 10 months of the year preparing for this time. It is such a big event for us.
"For every issue that could arise we have a solution in place. For example, if a machine breaks down we have a quick response team."
The gigantic distribution centre off the M90 is a well-oiled machine set to respond to frantic festive consumerism.
Items arriving by the lorryload are sorted and sized before being filed in pigeonholes across two massive storage halls.
In the miles and miles of shelves, items are seemingly stored randomly. Balls of wool are next to plastic folders, books next to hairdryers but everything follows a system. Everything has to be in its place and similar items are not stored near each other to avoid mix-ups.
Mr Morrison let slip there were a few nervous moments when an unnamed visiting politician picked something up from a shelf during a recent visit.
"Our philosophy is simple we start with the consumer and work back," he said. "We build lots of processes with lots of technology to make sure the orders that drop in get to the customer at the right time."
Amazon has hit the headlines for the wrong reasons in recent years.
In February 2013 the GMB trade union held a demonstration outside the Dunfermline warehouse in protest at what it claims was the firm's failure to pay proper taxes and a living wage of £7.45 an hour to its employees, or "associates" as it calls them.
Mr Morrison added: "Above all else our focus is on the safety and wellbeing of our employees.
"We are a good employer and offer really competitive packages for employees, providing healthcare, life insurance and a company pension.
"All associates receive shares from the business, equal to £1,000 per year."
Picture by David Wardle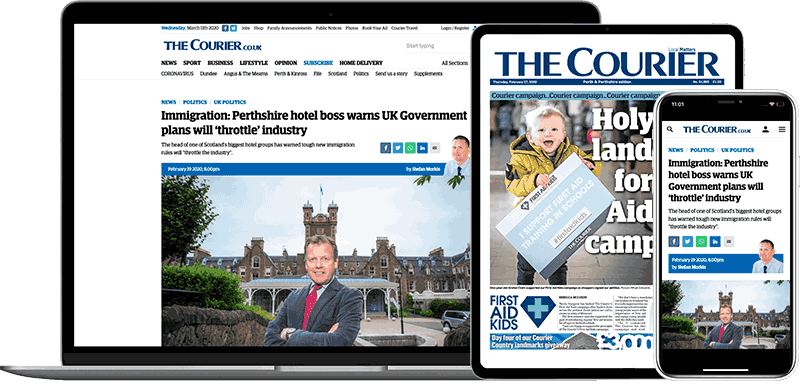 Help support quality local journalism … become a digital subscriber to The Courier
For as little as £5.99 a month you can access all of our content, including Premium articles.
Subscribe