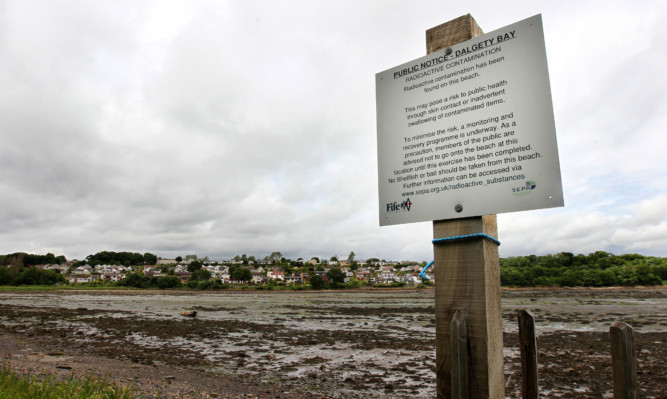 Councillors are to press the Ministry of Defence (MoD) for a timetable on its plans for Dalgety Bay beach.
Earlier this week the Scottish Environment Protection Agency (Sepa), MoD and Fife Council issued a joint statement, saying they continued to work together to implement the agreed strategy for the long-term management of the foreshore area, where radioactive debris from Second World War aircraft was first discovered more than 25 years ago.
With briefings already given to the local community council this week, south-west Fife councillors met to discuss the issue.
Unfortunately, no-one from the MoD's defence infrastructure organisation attended, but Sepa's Dr Paul Dale confirmed protective measures remained in place, as did monthly monitoring, while a long-term management plan was made.
While the councillors were happy with the work of Sepa, they asked when the MoD would come forward with some plan.
Dr Dale said he expected defence contractors to draw up a plan and then come to Sepa and from there it would be lodged with Fife Council.
"Maybe that is all in place at the moment, we do not know, because it is for their contractors to determine that," he added.
Facing another winter, Councillor Gavin Yates proposed the committee write to the ministry "to try to press them a little bit on a timetable".
"We know these things are like a piece of string and it may take as long as it takes, but it would be useful to get some idea of a time scale," he added.
Councillor Lesley Laird felt there should be some sense of the timetable of work and what the council could expect over the coming months.
Councillor Mike Shirkie said: "Having worked for the MoD, they tend to be a bit tardy in producing reports.
"I think we should keep the pressure on and ensure the public are kept informed, and at least given a sketchy outline from cradle to grave.
"It is really tying the MoD down to giving answers and a timetable."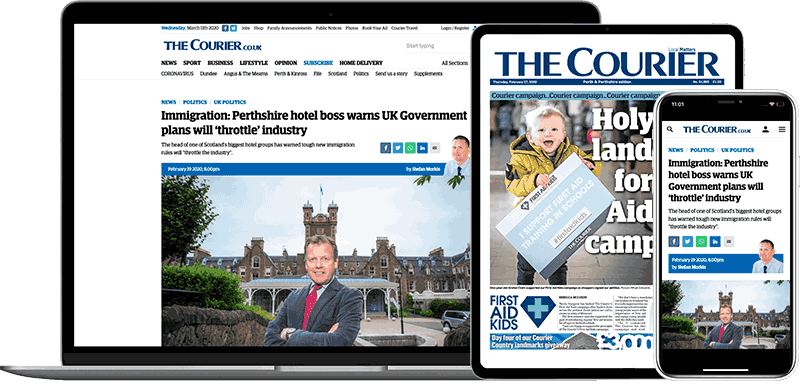 Help support quality local journalism … become a digital subscriber to The Courier
For as little as £5.99 a month you can access all of our content, including Premium articles.
Subscribe