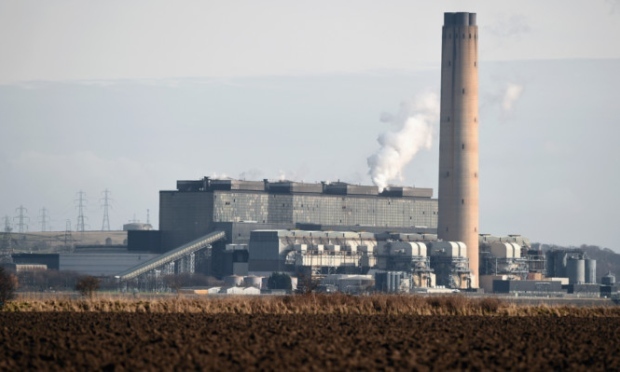 Longannet power station in Fife looks set to close next year after it failed to win a contract from National Grid that could have saved hundreds of jobs.
However, the decision to award the contract to provide voltage support services to Peterhead power station means Longannet is now likely to close in early 2016 with the potential loss of up to 1,000 jobs.
Mike Calviou, director of transmission network services with National Grid, said:"We recognised a need for voltage support in Scotland due to a gap between the potential closure of thermal plant and the completion of upgrades to the high-voltage transmission network. "We shortlisted potential providers for this service and selected the provider that was best able to meet our requirements."
Gina Hanrahan, climate and energy policy officer at WWF Scotland, said: "Today's announcement is another important step in Scotland's energy transition.
"While Longannet has served Scotland well for over 40 years, it is Scotland's single biggest source of climate emissions and a combination of EU air pollution rules, carbon pricing and factors such as transmission charging have made the aging plant's closure inevitable.
"However, National Grid have made clear that this does not pose problems for security of supply in Scotland and has taken very prudent steps to ensure grid stability with this short-term voltage control contract for Peterhead."
Longannet is a coal-burning power station that generates enough power for two million homes each year.
But the high cost of connecting it to the National Grid means it is no longer cost-effective for operators Scottish Power to keep it running.
MSPs were told this month it would close within a year if it did not secure the National Grid contract.
Scottish Power retail and generation chef executive Neil Clitheroe said: "We are extremely disappointed with National Grid's decision as Scottish Power submitted a competitive bid that reflected our commitment to protecting the immediate future of Longannet Power Station.
"As we have said previously, today's decision by National Grid means that, in all likelihood, we will be forced to announce the closure of Longannet by March 2016.
"Everyone will appreciate that it is a concerning time for all our people and we will do everything in our power to manage the outcome of this process as best we can.
"The issue regarding punitive transmission charges has not changed, and this still negatively impacts the future of the station.
"Beyond that, the current transmission charging regime is a major barrier to any future investment in flexible thermal power generation in Scotland."For full coverage, see Tuesday's Courier