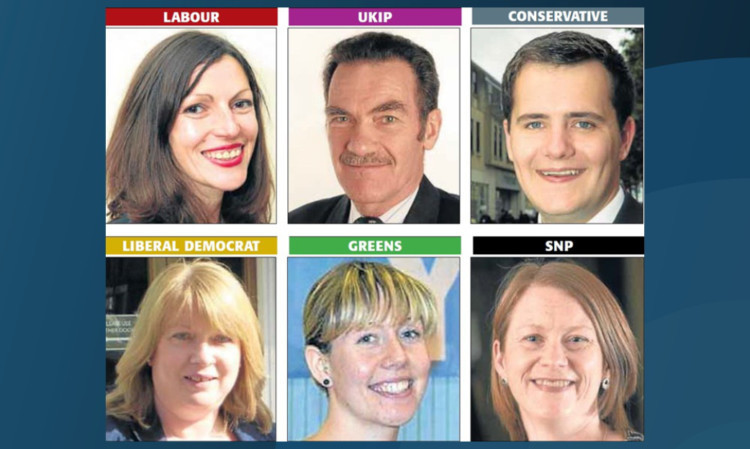 The former seat of disgraced MSP Bill Walker will be contested by seven candidates when the people of Dunfermline head to the polls next month.
The Conservatives, Greens, Labour, Liberal Democrats, SNP and UKIP have all put forward candidates for the ballot on October 24 following the resignation of Mr Walker in light of his conviction for domestic abuse.
Having won the constituency in 2011 with a majority of just 590 votes from Labour, the SNP have unveiled former Lothians MSP Shirley-Anne Somerville as their candidate in a bid to regain the seat. Mr Walker latterly stood as an independent.
North Queensferry resident Ms Somerville has promised to be a "strong leading voice for the area" and said she would defend the council tax freeze and free personal care if elected, as well as no bridge tolls across the Forth.
In an effort to overturn the SNP's slim majority in 2011, Labour has selected local councillor Cara Hilton.
Elected for the Dunfermline South ward in 2012, Ms Hilton said she would "work her socks off" for Dunfermline.
She added: "I hope that people put their trust in me. I won't let them down."
Fife councillor Susan Leslie will stand on behalf of the Liberal Democrats, who are already established in the area with two local councillors having been elected in Dunfermline, while Scottish party leader Willie Rennie is MSP for Mid Scotland and Fife.
Mrs Leslie, a councillor for Burntisland, Kinghorn and Western Kirkcaldy, said: "We have a strong record of delivery for people in Dunfermline. If elected, I will work tirelessly for my constituents and put their needs first."
James Reekie will stand again for the Conservatives after contesting the seat in 2011.
Keen to see a revival in the town centre, he said: "Dunfermline is in desperate need of regeneration. That will be a priority of mine during this campaign."
The Green Party did not contest the seat in 2011 but have fielded Zara Kitson as their candidate for next month's ballot.
The 27-year-old has been described as a rising star in the party ranks and considers the by-election "an extraordinary opportunity to get the Green message out in Dunfermline".
Peter Adams will stand on behalf of Ukip, while John Black is also standing as an independent.
The by-election will take place on Thursday October 24.