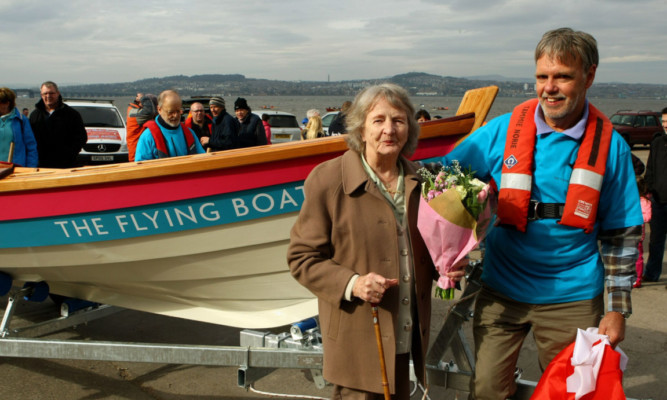 A boat named after a Second World War plane given specific mention by Winston Churchill has launched in Wormit.
The Flying Boat is the second St Ayles skiff to be built by volunteers under the auspices of Wormit Boating Club.
Its namesake Catalina Flying Boat number AJ-55 was used by the Royal Canadian Air Force and played a significant part in defending Ceylon and controlling the Indian Ocean by giving early warning of the advancing Japanese fleet.
The skiff project was funded by Ralph Webster, of Sandford House, whose uncle was in the RCAF and a crew member.
Skiffs from neighbouring towns attended yesterday's launch and open day, at which members of the public were invited to try their hand at rowing.
Wormit's first skiff, Catalina, was launched last September and has been well used throughout the winter months.
The first St Ayles skiff was built in Anstruther in 2009 and many coastal communities have since made their own.