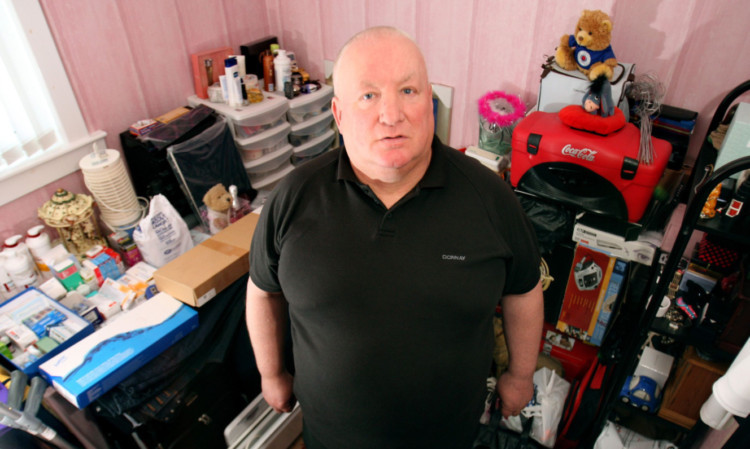 Fife Council will not contest landmark rulings exempting tenants from the controversial "bedroom tax".
In a surprise move, the local authority announced that, despite having the right to appeal, it would abide by the decisions of top QC Simon Collins that room size and usage should be taken into account when determining what constitutes a bedroom.
Mr Collins potentially opened the floodgates for thousands of appeals when he ruled last week that size does matter when it comes to defining a bedroom.
However, while the council is not contesting the decisions, the door remains open for the UK Government to submit its own appeal.
The first-tier tribunal judge, appointed by the Coalition Government to preside over seven test cases in Kirkcaldy last month, said a room measuring less than 50 square feet is not a bedroom.
He also stated that a room measuring between 50 and 70 square feet could only be used by a child aged under 10.
The decision on size followed an appeal by Glenrothes man David Nelson, 57, against a 14% cut in his housing benefit because he was deemed to have a spare bedroom.
His case was on the grounds that the room in question measured 66 square feet and was therefore a boxroom and not a bedroom.
He has welcomed the decision not to contest the ruling, describing it as fantastic news which could have implications for tens of thousands of people throughout Britain.
Other local authorities across the UK have been watching the Fife cases with interest, with opinion divided as to their significance.
Although they do not set a legal precedent, campaigners have argued the rulings will provide fresh hope for tenants who believe they are unfairly affected by the policy.
The Department for Work and Pensions (DWP) is now considering offering fresh guidance to councils on how to apply the spare room levy.
Some 2,000 properties across Fife alone could be affected by the decision on size and the council is now considering its next steps.
Council leader Alex Rowley said a report outlining the issues and options would be brought before the authority's Executive Committee in the next month.
"It is clear the judgment from the tribunal judge identifies that the definition of a bedroom is a room over 70 square feet as defined in the Housing Scotland Act 1987," he said.
"Whilst the UK Government has brought forward the 'bedroom tax' legislation, it does not define what a bedroom is and we therefore have this legal opinion based on the 1987 Act stating that any room below 70 square feet is not eligible for 'bedroom tax'."
He added: "I have been told that up to 2,000 properties could be removed on this basis but have also been given legal and financial advice which suggests this is not clear cut.
"I have therefore asked that a report be brought to committee outlining the issues and options for the council and its tenants and an informed decision can then be taken as to how to move forward with this specific issue."
Mr Rowley is due to meet Mr Nelson today, along with deputy council leader David Ross and a representative from the DWP, to discuss his case. Mr Nelson was surprised but pleased by the council's decision not to contest the judgment.
"It's brilliant," he said. "I was preparing myself for going to the next appeal but now it looks like I won't have to. I thought they would appeal because of the implications this decision has across Britain."