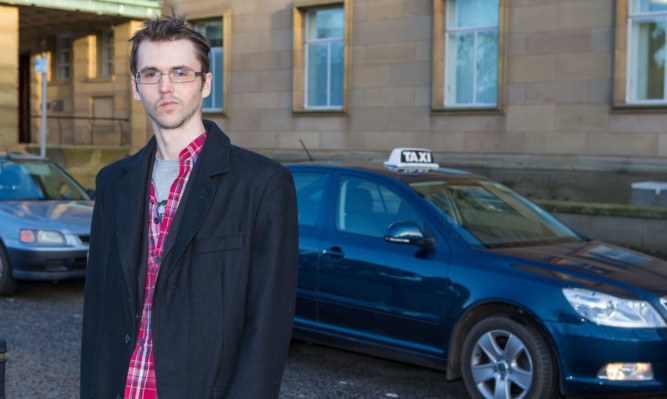 A diabetic taxi driver ordered off the road as he was said to be a danger to the public claims he has been unfairly targeted in the wake of the Glasgow bin lorry tragedy.
Matthew Paterson, 28, had his private hire car licence suspended by Fife Council as it deemed him a "serious threat to public safety".
However, Mr Paterson, of Kirkcaldy, claims the local authority over-reacted and took away his livelihood on the basis of opinion rather than facts.
He suffers from Type 1 diabetes and takes four shots of insulin daily to prevent high blood glucose levels and a hyperglycaemic episode.
He said "draconian" DVLA rules for diabetic drivers target those at risk of severe hypoglycaemia, which can cause unconsciousness, rather than hyperglycaemia.
He said: "If I wasn't confident I could drive safely I wouldn't get behind the wheel in the first place.
"You pay enough for your insurance, your road tax, your car and they are assuming you would go out and risk damaging your own property and harming yourself and other people."
Mr Paterson's licence was suspended three weeks ago after the council was advised by an NHS Fife consultant that he did not monitor his blood glucose as regularly as he should do.
He said a council officer told him that the action was being taken in response to last year's bin lorry tragedy in Glasgow which killed six people.
Mr Paterson's father Hugh, also a taxi driver, said the local authority had used a sledgehammer to crack a nut.
He said: "In the five years he has been in this job he has never been in an accident or required public or medical intervention.
"He has a trouble-free track record yet they are treating him as a criminal."
Mr Paterson's application to renew his licence will be considered by the council's regulation and licensing committee on January 19.
Finance and corporate services committee administrator Gillian Love said: "Mr Paterson's licence has been suspended with immediate effect after his failure to submit sufficient information to allow us to process his application for renewal.
"The purpose of taxi and private hire car driver licensing is to ensure safety for drivers, passengers and the public."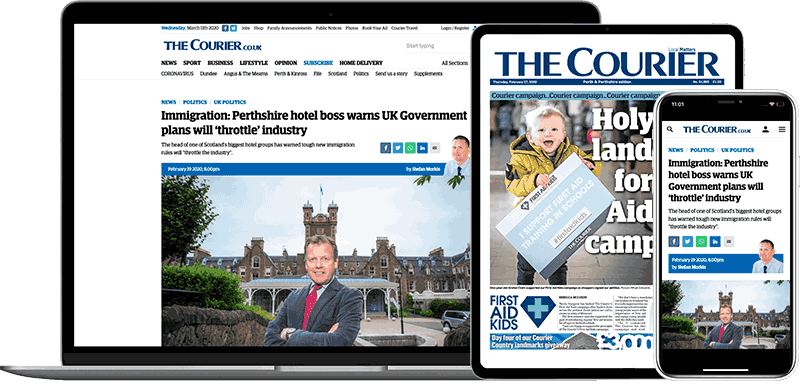 Help support quality local journalism … become a digital subscriber to The Courier
For as little as £5.99 a month you can access all of our content, including Premium articles.
Subscribe