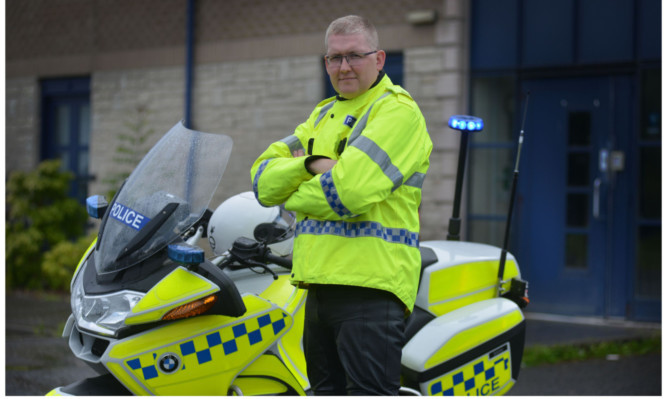 Some motorcyclists are regularly risking their lives by riding recklessly on some of Fife's most dangerous roads at speeds of up to 125mph.
Police are reminding riders to remain responsible as part of a summer initiative to slow down bikers.
Latest figures show that despite making up just 1% of traffic, motor-cyclists account for 13% of fatalities on Scotland's roads.
PC Alastair Purvis, a traffic officer with Police Scotland's Fife Division, is on the frontline of the fight against dangerous riding.
Asked the fastest speed he had seen by a motorcycle in Fife, he responded: "125mph. You're on speed sites and there's bikes doing 100mph plus regularly and those are the people we need to get through to.
"They have the power to get past people and make it safe, (but) I've been to a lot of fatal accidents involving motorbikes.
"Every time you hear of anything versus a motorcycle you think the worst, particularly on dual carriageways or motorways, but you can die even at 30mph."
A keen biker himself, PC Purvis has been riding motorcycles for 10 years.
He insists it is only a minority who present a problem on the road and said officers like him did not want to preach to other enthusiasts.
"It's always something I wanted to do," he continued.
"You get freedom on a motorcycle, but with regards to being a police motorcyclist you get a high-level of training and that has to be good for me on a personal level as well.
"A lot of bikers respect police motorcyclists and they do listen to us. When I'm going along on a police bike other bikers wave to you.
"We're all vulnerable road users, regardless of whether we're in high-visibility gear."
While there are favoured routes for motorcyclists throughout Fife, the East Neuk and coastal roads around St Andrews are particularly popular.
The twisty sections of the kingdom's countryside are very attractive to riders, but it is those very corners that present some of the biggest dangers to those travelling on two wheels.
PC Purvis was particularly keen to warn enthusiasts who are returning to their hobby, or who are just inexperienced.
"What we are finding is that one in three motorcycle fatalities occur on a left-hand bend," he said.
"On a right-hand bend you have a verge, hedges and other run-offs that can allow you to survive.
"On a left-hand bend you have another carriageway and if you're collected by an inbound car at speed then that's it.
"In a motorcycle incident at 5mph-10mph you can still fracture a collarbone.
"That's why it's so important that people heed advice, particularly older or middle-age people that have a lot of money and are coming back to biking.
"They've maybe not been riding for a while and modern bikes are very powerful."
Photo by George McLuskie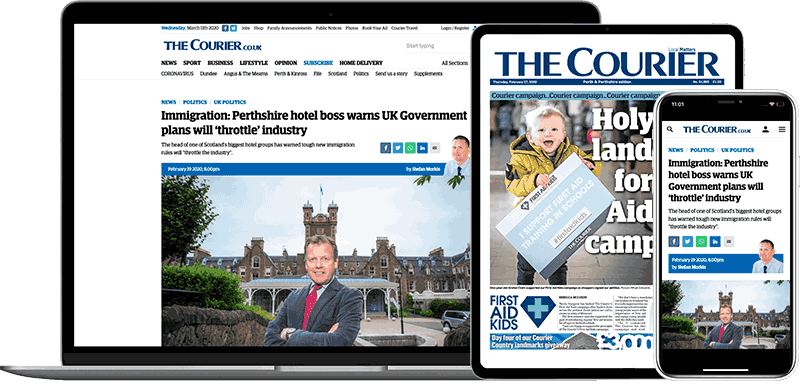 Help support quality local journalism … become a digital subscriber to The Courier
For as little as £5.99 a month you can access all of our content, including Premium articles.
Subscribe