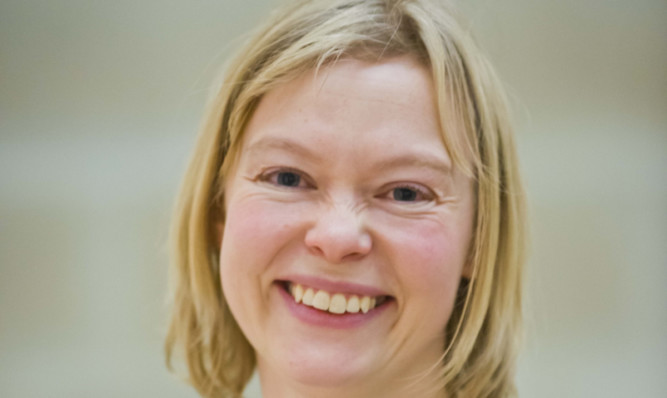 For centuries Fife's food and drink has been linked through land and sea to international trade, fishing and agriculture.
In Crail, for example, the town's unique weathervane depicts the capon, a unique sun dried haddock from the East Neuk, dating back to the 9th century when Crail had the largest medieval market place in Europe.
In the 13th century, the Firth of Forth's long-gone oyster fishery was one of the most commercially important in Scotland, trading with the continent.
Fife sailing drifter The Reaper is testimony to a bygone era when Anstruther was Scotland's main herring port.
And Lindores Abbey near Newburgh is said to be the oldest recorded distilling site in Scotland, dating back to 1494.
Today, despite the decline of the fishing industry, the food and drink sector still brings millions of pounds into Fife and provides thousands of jobs.
From agriculture to prawn fisheries, micro-breweries to distilleries, and home grown vineyards to buffalo, there is a feel good factor about Fife's food and drink industry right now.
So it seems appropriate that Martha Bryce, the newly appointed coordinator of Fife's food network, Food from Fife, should herself be from a pioneering Fife food background as efforts are made to help food and tourism businesses work better together.
The part-time position within the not for profit membership organisation has been made possible with funding from Fife Council.
Now efforts are being made to boost funding from membership, as Food from Fife, established in 2010, seeks to develop its membership base with a range of activity in support of its aims.
Martha, 36, grew up on the family farm which became Fletchers of Auchermuchty, famous for its deer herd.
From a young age she helped sell venison at farmers' markets.
In the early 1990s, the firm became the smallest business to win the Queen's Award for Enterprise and was the first commercial deer farm in Europe.
After studying for a postgraduate degree in tourism at Strathclyde University, she joined Edinburgh and Lothians Tourist Board (later Visit Scotland) as a PR, working in the international marketing team for southern Europe.
Her aim was to promote Scotland in Europe but she discovered many foreign visitors coming here had low expectations about the native food.
However, over the last 10 years, she said Scottish food businesses had definitely become "more adventurous" in their promotion of seasonal and local fresh food and the reputation of Scotland as an "anything with chips" type of place was changing.
She said Fife in particular was now a "tremendously exciting" centre for the food and drink industry and the reasons for this were plentiful.
"The first thing is the seafood heritage, particularly shellfish, "she said.
"That's one of the things that really makes Fife stand out when it comes to food tourism.
"Then we've got new distilleries and microbreweries springing up.
"You can walk the Fife Coastal Path and take in the like of Kingsbarns Distillery and the Eden Brewery.
"Then we've got then economic impact of big players like Stephens the bakers and Kettle Produce. "Other areas would give their eye teeth to have what Fife has.
"Fife is home to one of the strongest and most interesting food and drink industries in Scotland and combined with the tourism sector, it plays a powerful role in the identity and economic success of the region."
Martha's appointment comes as Food from Fife announces a networking event for members and for those interested in joining.
Membership is available on three tiers (starting at £60) to ensure it's accessible to all sizes of business.
The networking event is scheduled for the evening of February 25 at Kingsbarns Distillery and is free of charge.
The evening will include the opportunity to see round the new distillery, hear more on Scotland's Year of Innovation and meet the team behind Food from Fife.
It is open to food and drink businesses, those working in the hospitality industry or those who are simply interested in meeting other businesses in the trade.
The current board membership comprise John Whitehead of Food & Drink Exporters Association (Chair); Cameron Laird of Cairnie Fruit Farm; Nikki Storrar of Ardross Farm Shop; Tom Mitchell of Puddledub Pork (and Chairman Fife Farmers' Markets); and Will Docker of Balgove Larder.
To find out more about Food from Fife membership, or the February 25 networking event, contact Martha via Martha@foodfromfife.co.uk