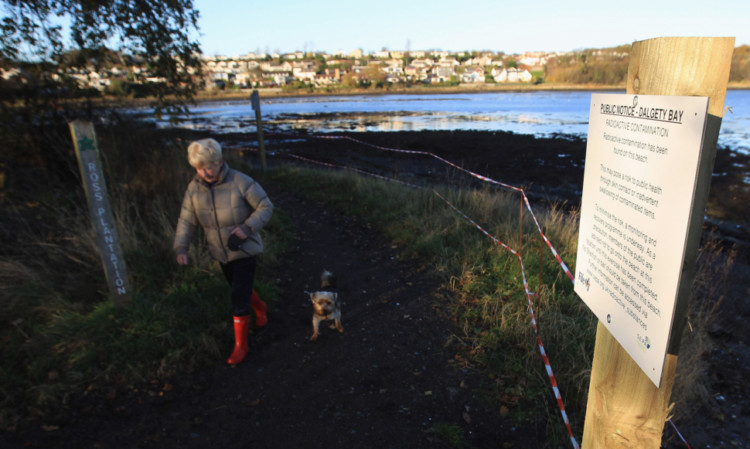 The Ministry of Defence has stressed it "remains committed" to playing an active role in finding a solution to radiation at Dalgety Bay.
As crunch talks between the MoD and the Scottish Environment Protection Agency continued well into Monday night, the MoD said that, alongside other parties, it was committed in achieving a "long-term solution" to the radioactive contamination issues on the beach and foreshore area of the west Fife town.
The two parties were locked in a meeting with key stakeholders including senior manager (protective services) Roy Stewart, representing Fife Council to try to thrash out plans to rid the area of the radioactive stain it has carried for 23 years.
It is hoped the talks could pave the way for a swift and decisive resolution to the problem of contamination which has emerged over the years from debris from dumped Second World War aircraft stationed at Donibristle.
Over the last three years 1,000 radioactive particles have been brought to the surface of the foreshore which has been fenced off to protect the community and visitors. One hundred particles are now washed up every month.
Local stakeholders, including the Dalgety Bay Forum, will be involved in the next stage of consultation on the outcome of Monday night's meeting before formal plans are announced, possibly at the end of this month.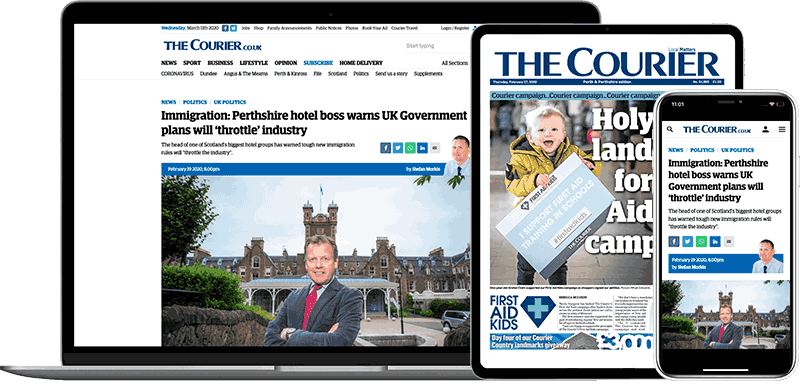 Help support quality local journalism … become a digital subscriber to The Courier
For as little as £5.99 a month you can access all of our content, including Premium articles.
Subscribe