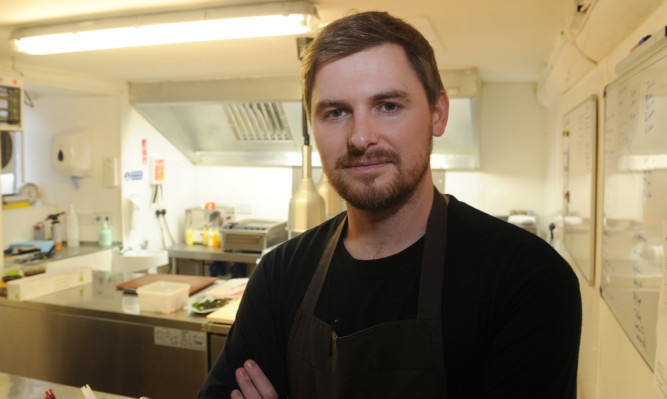 There's a new Fife star in the fine dining firmament.
The Cellar in Anstruther has been awarded its first Michelin star.
It has been a meteoric welcome home for chef Billy Boyter who only reopened the long established East Neuk restaurant, which had closed in 2012, a mere 18 months ago.
But Billy, 31, is no stranger to Michelin accolades, having previously worked with the Michelin-starred Martin Wishart and as head chef in the No 1 restaurant in Edinburgh's Balmoral Hotel.
Even so, the speed in which the award arrived was a huge surprise to him.
"It wasn't something we were chasing, we are quite confident in our cooking and felt an accolade could come along in time, but it came much sooner than we expected," he said.
Billy was head chef at the Balmoral when the coveted award was retained, but admitted it was a "completely different feeling when it is for you yourself".
"It is so hard to get," he said.
Billy admitted he was absolutely shocked when the news broke, and he heard about the award in a rather strange way having been tagged on Twitter after the results were inadvertently leaked.
He said joining the small but illustrious list of local eateries included in the Michelin guide was "amazing", but would bring added pressure.
"People have expectations and now they will perhaps view it in a different way because it has this accolade," he said.
"I have been really happy with how things have gone since we opened and we're going to keep on doing what we're already doing.
"We are quite hard on ourselves anyway, that is how we got the award, and that isn't going to change."
It is the second piece of celebratory news for Billy as his daughter is only a month old.
"The past two years have been amazing, fantastic," he said.
It marks a happier chapter in the long history of the restaurant as past owner and award-winning chef Peter Jukes sadly died nearly three years ago.
Billy said: "He had the place for 30 years and I am sure if he was still here he would have been wishing us all the best.
"He wouldn't wanted to have seen it dwindle away."
Andrew Fairlie's restaurant at Gleneagles is again the top Scots restaurant, boasting the country's only two Michelin stars.
In total Scotland has 13 single star restaurants.
The others include Sangster's in Elie and the Peat Inn near St Andrews.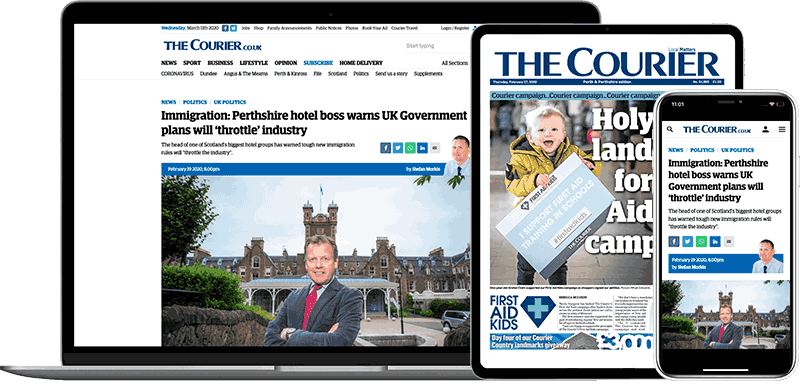 Help support quality local journalism … become a digital subscriber to The Courier
For as little as £5.99 a month you can access all of our content, including Premium articles.
Subscribe