 Education chiefs have resolved to tell parents before their children tackle potentially sensitive issues in class after a recent row at a Fife school.
Primary Six pupils at Camdean Primary School in Rosyth were shown a video of other youngsters talking about death during a lesson about grief and loss this week, while it is also alleged that the children were asked to draw a picture of a deceased loved one.
That has since sparked concern from some parents who have branded the lesson "inappropriate", although Fife Council has defended the content of the lessons as part of Curriculum for Excellence.
Fife father Adrian Marshall, whose son Ryan was among 30 kids taking part, said: "They were told it was alright to cry and over half did.
"One said they didn't want to do the drawing but were told by the teacher to do it anyway."
Despite the fears over the impact the lessons about grief may have on youngsters, Fife Council education officer Angela Logue defended the local authority's stance on the issue but acknowledged some sort of prior warning should be given ahead of similar lessons.
"Curriculum for Excellence is designed to teach children skills that will equip them for life," she said.
"This means teaching them 'emotional' skills as well as the more 'traditional' subjects like reading, writing and maths.
"In Primary 6, we help pupils explore issues and emotions around grief, looking at skills and strategies which will help them deal with change and loss.
"In this case, the class had the opportunity to share their experiences and memories of someone special and support each other through discussion.
"The school recognises that parents should be informed before their children discuss potentially sensitive topics in class and we'll make sure that this happens in the future."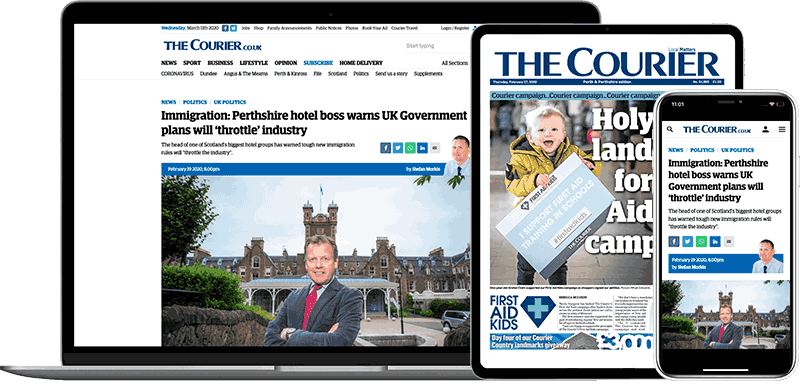 Help support quality local journalism … become a digital subscriber to The Courier
For as little as £5.99 a month you can access all of our content, including Premium articles.
Subscribe