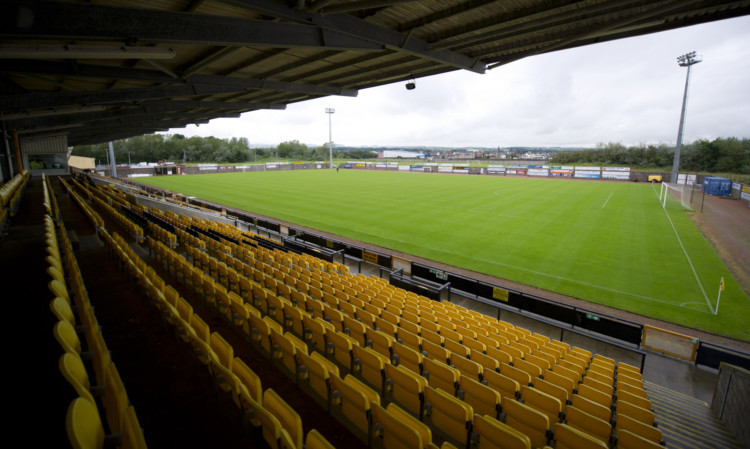 Famous Fifers including former Prime Minister Gordon Brown have pitched in to help with East Fife's crowdfunding effort to raise new revenue to improve facilities at Bayview.
The club, the first in the UK to use crowdfunding to pay for new facilities, has already passed the three-quarters mark in aiming for its first target of £25,000, which will pay for the development of a new club shop at the Methil ground.
Among 68 investors who have so far contributed £20,200 towards the total is Richard Gordon, the BBC sports commentator.
Kirkcaldy-born Richard Jobson, the film director, producer and screenwriter, has donated a walk-on part in his next film as a prize, while Sir Menzies Campbell, the former leader of the Liberal Democrats and MP for North-East Fife, has donated a bottle of House of Commons malt whisky.
All of the prizes will be auctioned at an event to be announced by the club and the money raised will be added to the crowdfunding effort, which has a £100,000 target to pay for the development of a new club shop, a bar/cafe and a 750 seater-stand.
The Scottish League One club is using a novel form of investment that seeks to attract small sums from a large number of people. The minimum investment permitted is £100.
Under the scheme fans and members of the community are being asked to invest in one or more of the three individual development projects.
In return, they will receive one ordinary share in the club along with a range of benefits including season tickets, hospitality packages with access to players and the directors' box and club merchandise.
Investment targets will be set for the three projects, agreed between the club's management and fans' representatives.
Raising £25,000 will see the club shop built, £50,000 will ensure development of the bar/cafe, while £100,000 will result in all three facilities being completed.