 A Fife dog owner has been left distraught after his beloved pet was knocked down and killed by a youth on an illegal motorbike.
The horrific accident in Methil on Sunday afternoon is the latest in a long line of incidents involving teenage bikers in the Levenmouth area.
It comes just three weeks after another dog was seriously injured by teens riding recklessly through local streets.
Sunday's incident happened on waste ground to the north of Mulberry Crescent at around 3.20pm as the owner was walking his dog, a white Saluki.
Police have appealed for witnesses to what they described as a "needless incident".
Sergeant Mike Collins from Levenmouth police station said: "We are currently pursuing several lines of inquiry to try and identify the culprit but we need the help of the local community to put a name to the culprit.
"Once again I find myself making a plea for witnesses for a needless incident because of the irresponsible and reckless attitude of individuals riding these poorly maintained motorcycles around popular walking areas."
He added: "This incident reinforces the danger posed to pedestrians by the illegal use of motorcycles both on and off-road.
"Because of this a pet has been killed and the owner is left feeling distraught."
The youth responsible is male, in his late teens, of average build and was wearing a lime green helmet with tinted visor, grey jumper and blue jeans. The off-road motorcycle is described as partially lime green in colour.
Anyone with any knowledge of Sunday's incident is asked to contact the police on 101 or through Crimestoppers on 0800 555 111".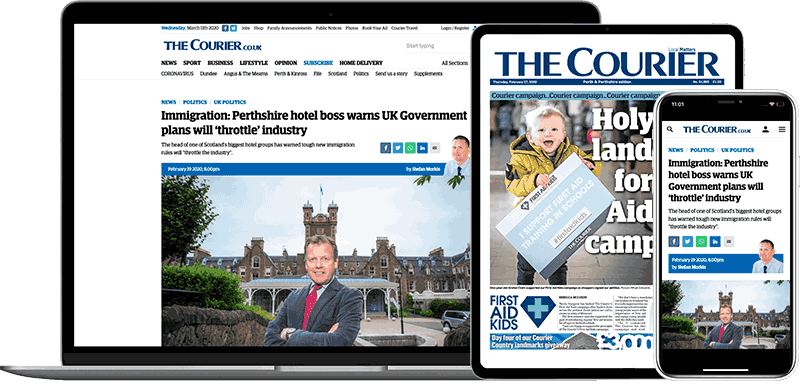 Help support quality local journalism … become a digital subscriber to The Courier
For as little as £5.99 a month you can access all of our content, including Premium articles.
Subscribe