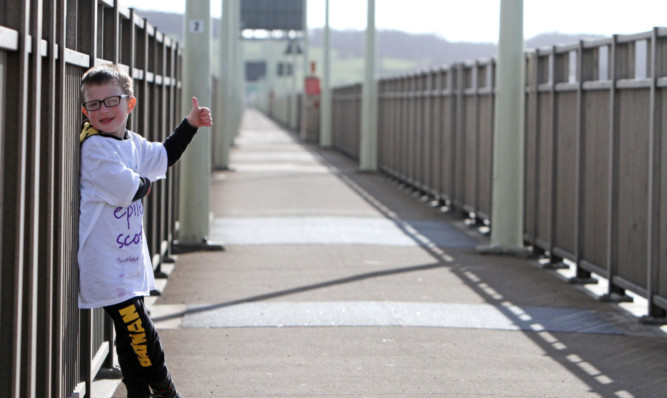 A determined five-year-old boy has walked two bridges in one day for charity just days after being discharged from hospital.
Daniel Brown, of Glenrothes, has epilepsy and suffered a series of seizures on Mother's Day, a week before his planned sponsored walk of the Tay and Forth road bridges.
He was admitted to Kirkcaldy's Victoria Hospital and kept in overnight. But the plucky South Parks Primary School pupil insisted he wanted to complete his fundraiser for Epilepsy Scotland and raised £350.
Proud mum Felicity Brown said: "He was determined he was still going to do the walk.
"He is quite chuffed to have raised that amount. He keeps saying it means other families will be able to get the same help as we have had."
Daniel set out early on Saturday to cross the Tay Road Bridge. As he was still recuperating from the seizures, he stopped for a nap and some food before starting the second half of his mission later in the day.
Little brother Blair, one, who also has epilepsy, joined Daniel and Felicity, along with dad Mark, for the final part of the walk.