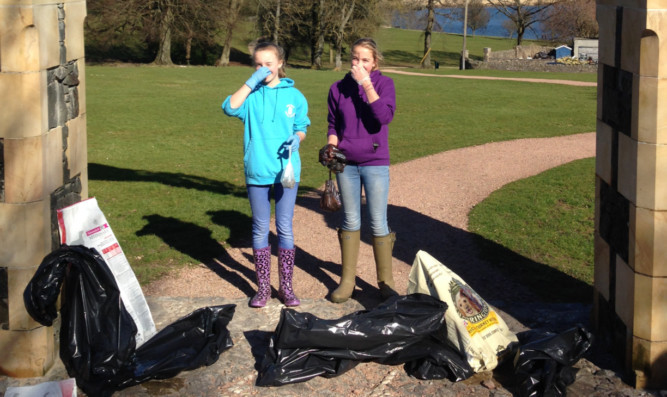 Volunteers who staged a clean-up of a Newburgh park in time for the Easter weekend were left disgusted after finding more than 220 piles of dog mess on their travels.
People involved in the 'Poo in the Park' project say they were shocked at the scale of the dog fouling problem in the town's public park as they went out armed with gloves, bags and masks to try to spruce up the area.
Those behind the scheme hoped the incredible amount of dog mess might shame owners into picking up behind their pooches, but it appears many dog owners have failed to take heed and have continued to flout the laws in the days that have followed.
Kylie Robinson Christie, one of those behind the initiative, said volunteers had hoped to make a difference by going out at the weekend.
"There had been a lot of people who were complaining about the state of the park and dog owners as a whole were getting a bad reputation," she told The Courier.
"With the Easter holidays coming up we thought it would be a good time to do a clean-up.
"On Sunday, 15 of us met some volunteers don't even own a dog and we cleared from the top park to the waterfront picnic area.
"It wasn't a nice job but we managed to have a laugh.
"We hoped that it would motivate all dog owners to clean up after themselves.
"The dog wardens are meant to be out more often this week to back us up."
To put the dog mess haul bagged and binned a few days ago into context, if everyone who had allowed their dogs to foul had been caught and fined the requisite £80 penalty, Fife Council could have been £17,600 better off.
Councillor Pat Callaghan, executive spokesman for environment and transportation, has called on everyone to look after the environment.
"We want to eradicate dog fouling from our streets and parks," he said.
"It's not only a nuisance but it's passing on disease to our children.
"Our parks should be safe places for our children to play without fear of stepping in dog mess.
"I ask all dog owners to be responsible and pick up after their dogs. There's no excuse."
Mr Callaghan added that people can report instances of dog fouling to the council on 03451 55 00 22 or by emailing environmental.enforcement@fife.gov.uk.
"We can serve fixed penalty notices based on the evidence provided by a reliable witness," he said.
"Even if a witness is not willing to come forward with a statement, information that helps us identify an offender and the best time to catch them walking their dog is useful."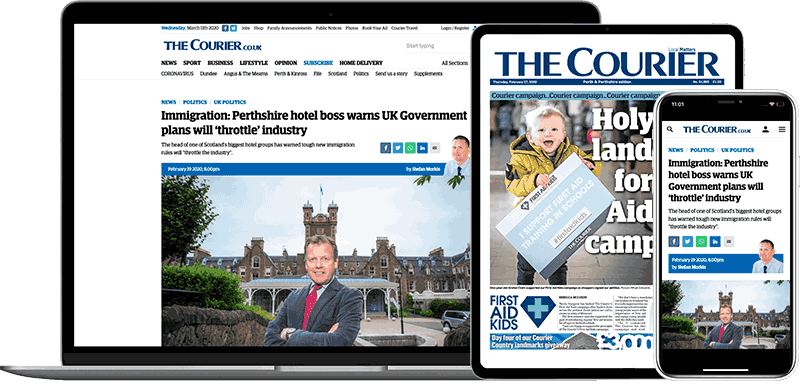 Help support quality local journalism … become a digital subscriber to The Courier
For as little as £5.99 a month you can access all of our content, including Premium articles.
Subscribe