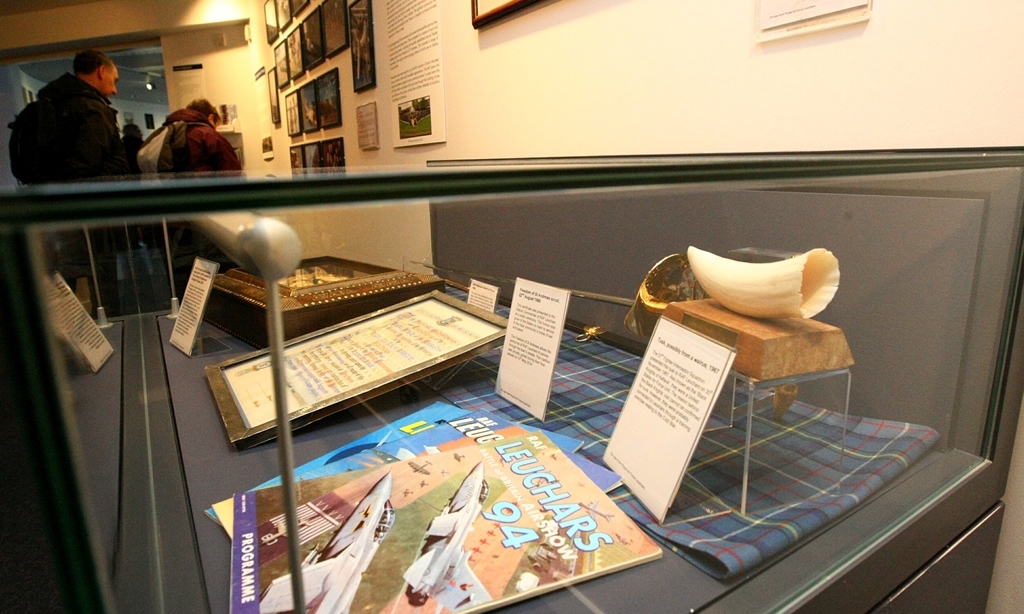 From balloons to Typhoons is an exhibition on life at RAF Leuchars.
The century-long history of the people and the air base is examined through a diverse collection of objects, photographs and service memorabilia at the Gateway Galleries in St Andrews.
The free exhibition commemorates a history of proud service by the RAF to the area and the nation, presenting an inside view of life behind the wire.
It has been curated by postgraduate students from the museum and gallery studies course at St Andrews University, who have been working closely with the heritage team at RAF Leuchars.
Highlights include a pilot's G-suit, sports trophies, and even an example of RAF Leuchars tartan.
It runs until May 17 and the gallery is open from Monday to Friday between 9am and 3.45pm, and from noon to 4pm on Saturdays.
As a part of the exhibition, May 17 will see an event held in conjunction with Museums Galleries Scotland.
RAF Leuchars: Big Day Out will be a 40s-themed day to commemorate the Battle of Britain.