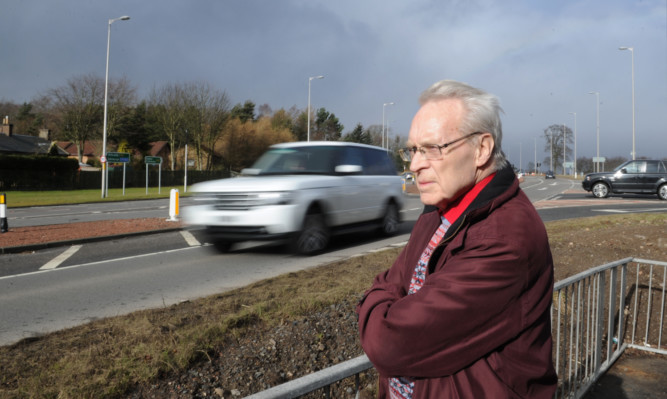 Campaigners seeking improvements to one of Fife's most notorious stretches of road have been granted a meeting with Scotland's transport minister.
Derek Mackay has said he will discuss the concerns of the Glenrothes Area Futures Group over safety on the A92, following the publication of an "Action Plan" for the route in August.
The document, published by Fife Council, has called for the route to be dualled between Glenrothes and the Tay Road Bridge on safety grounds, along with a wishlist of other improvements.
Following previous requests to discuss the plan with Mr Mackay, Ron Page from the GAFG said he is encouraged by the transport minister's decision to meet the group.
"The response doesn't say when or even how soon it could be," Mr Page told The Courier. "But I am very happy that they are wanting to meet with the Futures Group and other local groups.
"We cannot be sure what that term means but the fact that they will meet with us is something.
"Obviously, Transport Scotland has been through the Action Plan with a fine-toothed comb."
Fife communities in the vicinity of the A92 have called for improvements to the route for years.
Despite campaigning both independently and together, campaigners' pleas have fallen on deaf ears, with other routes, such as the A9, deemed a greater priority.
This year Mr Mackay said it is imperative that a safe crossing for pedestrians is established between the Cadham and Balfarg junctions at Glenrothes.
His pledge to create an official crossing and close a number of informal routes on to the road follows a visit to the site where nine-year-old Logan Carrie died in February.
The youngster was killed after running through a gap in a wall into the path of a car during the evening rush hour. The gap had been partially covered by trees and bushes and was hardly visible.
Since the youngster's tragic death, Logan's family has also been at the forefront of calls for improvements to be made.
Meanwhile, it is also expected that officials from Transport Scotland will meet Fife Council transportation officers next month.