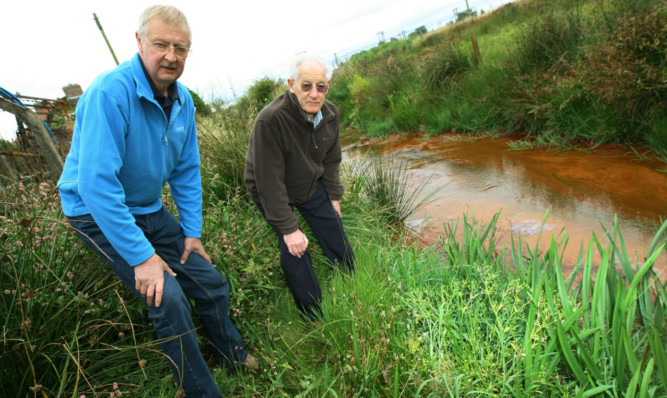 A Fife community is furious plans to solve a long-running flooding problem have been shelved.
Alex Rowley, the local MSP and former Fife Council leader, is "appalled" at the way the local authority has dealt with the problem, while a leading Labour councillor has insisted on "full disclosure" of the facts.
Residents in Cardenden have been plagued for years by shoddy drainage which causes flooding in their gardens.
It was hoped that, after a decade, they were home and dry when a Scottish Government-funded plan, which was to include water treatment lagoons, got under way. But Fife Council has said site investigations showed the actual water quality benefits do not justify the cost of this work.
Instead, contractors would complete clearance work in inlet and outlet ditches of Jamphlars pond, which it was hoped would alleviate flooding issues experienced by some residents.
After that, the council would then work with private landowners to ensure ditches were maintained.
But Cardenden Community Council secretary David Taylor said to abandon the project to start treating the contaminated mine water at Woodend, which flows into the pond, at such a late stage was "totally unacceptable" after 10 years of great hardship suffered by locals.
"Clearing the ditches will only eliminate the flooding risk but the contaminated water will still remain," he said. "Provided the original funding around £1 million has not been misappropriated, the majority of it should still be available," he said, adding that an alternative solution should be urgently considered.
Mr Rowley said: "I have to say, the way this matter is being dealt with, the lack of engagement and communication with the local community and the complete lack of transparency around budgets and detail, is not acceptable."
Councillor Mark Hood said he shared residents' frustration. "I'm, however, pleased that eventually work started this week on dredging the streams that flow into and form the pond and the community will start to see some benefit."
But he called for a report which fully explained the life of the project, the community need, and how much money was allocated to it, what led to the delays and who were involved.
Depute leader Lesley Laird said the situation was due to landowners not taking responsibility for their land. "It is not acceptable for residents to be flooded out and have their gardens and property destroyed and that the council has no recourse to address this," she said.
"Instead, we have stepped in to assist residents but the legislation is weak and this must be improved."
She will write to the Scottish Government urging for an improvement in the legislative framework, so councils have stronger enforcement options to prevent this situation arising in the future.
The council's senior protective services manager, Roy Stewart, added the dredging work was progressing well and he is confident the work would provide a solution to flooding problems.
He stressed the water quality of the burns and pond do not pose any significant risk to public health.
A full report will be considered at a local area committee.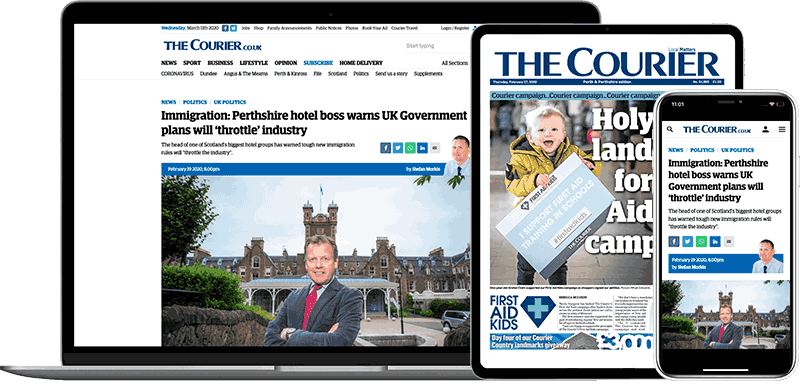 Help support quality local journalism … become a digital subscriber to The Courier
For as little as £5.99 a month you can access all of our content, including Premium articles.
Subscribe