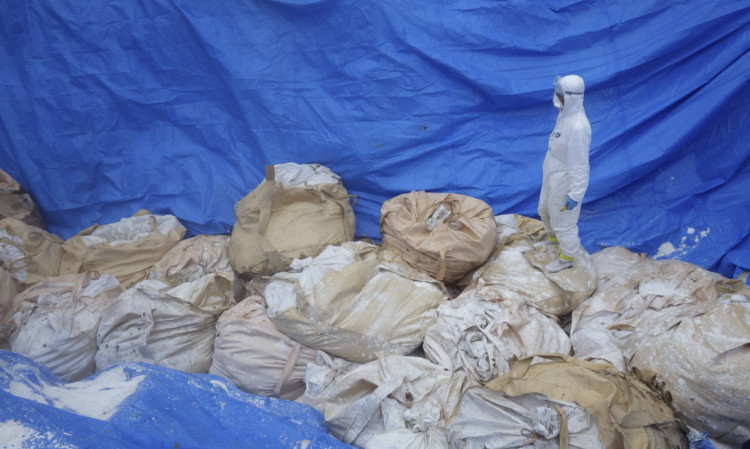 St Andrews University scientists have developed an "exciting" treatment that could protect against any strain of flu.
It is hoped the new development has the potential to guard against current, future and even pandemic strains of the virus.
The scientists, who led an international effort, say the preventative treatment could be used as a "frontline defence" before an effective flu vaccine is developed.
Leading influenza experts say the development is "very exciting and potentially of great importance in this era".
Influenza claims up to 500,000 lives each year, with new strains capable of posing pandemic health threats.
The research, funded by the Biotechnology and Biological Sciences Research Council and Medical Research Council, was led by Professor Garry Taylor and Dr Helen Connaris in the Biomedical Sciences Research Complex at St Andrews.
Dr Connaris, a senior research fellow at St Andrews University, said: "We have developed an alternative host-targeted approach to prevent influenza by synthesising novel proteins, or biologics, that are designed to mask specific sugar molecules that line the respiratory tract.
"The influenza virus, and indeed other respiratory pathogens, needs to bind to these sugars to gain entry to our cells to start the infection process."
The novel method was tested in mice by collaborators at the Roslin Institute in Edinburgh St Jude Children's Research Hospital in Memphis.
These studies showed a single intranasal dose completely protects mice even when given seven days before a lethal challenge with the pandemic 2009 H1N1 virus.
As well as surviving, the mice develop antibodies against the virus suggesting they are "vaccinated" against any future exposure to the virus.
One of the authors of the study, Dr Robert Webster, Rose Marie Thomas chairman of virology at St Jude, is one of the world's foremost experts on influenza.
He said: "The work is very exciting and potentially of great importance in this era of emerging viruses like H7N9 that have pandemic potential."
The emergence of new strains from birds in recent years has revealed the remarkable ability of the virus to cross species barriers and to pose pandemic health threats.
While vaccines are the cornerstone of prevention, these are not always effective and take time to develop in quantities needed to treat whole populations. Antivirals are available, but the recent Cochran report has highlighted the limited effectiveness of Tamiflu despite the UK government having spent almost £0.5 billion on stockpiling the drug.
After an investigation spanning five years, an international team of scientists concluded last week that there is insufficient evidence to support the use of anti-flu drug Tamiflu as an effective treatment for pandemic flu and its potential harms could outweigh its benefits.
The study, entitled Prevention of influenza by targeting host receptors using engineered proteins is published in the Proceedings of the National Academy of Sciences of the USA (PNAS).