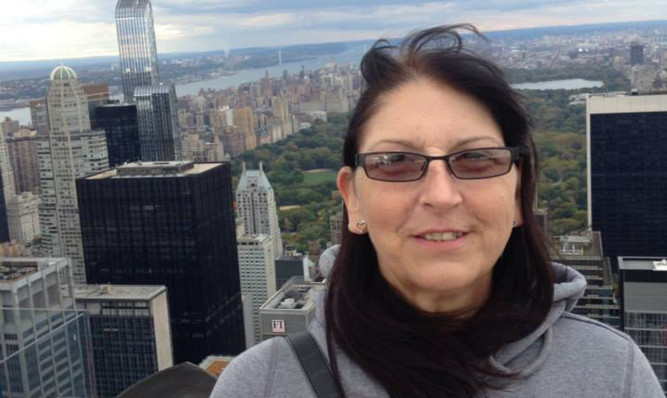 A Fife man accused of murdering his mother and hiding her body under a caravan told a trial he had "never been that way inclined" when asked if he had killed her.
Ross Taggart, who denies murdering Carol Anne Taggart, was giving evidence on the seventh day of his trial at the High Court in Edinburgh.
The 31-year-old was today cleared of stealing her jewellery and pawning it, after prosecutors dropped four charges against Taggart as they concluded their case against him.
Taggart, who was wearing a white polo shirt and glasses, was asked if he disagreed with his sister Lorraine Bristow that he was his mother's "blue-eyed boy".
"Not at all," he said. "I've always done everything I possibly could for my mum growing up, and vice-versa."
Defence advocate John Scott QC asked Taggart if his relationship with his mother needed to improve in December last year.
He replied: "It was just people getting under each other's feet. Doing my own thing wasn't easy dating was one thing."
Taggart said he and his mother had "weekly arguments" lasting a couple of days, adding: "My mum is quite a moody person."
On December 21, he said he and his mother had an argument about his relationship with Allanah Mackie, as well as arguing about his sister and father.
Taggart said: "I was quite irate about it going round in circles. I told her to shut up. That didn't go down well at all.
"She was suggesting I wasn't respecting her. It didn't improve my mum's mood."
Taggart said that after returning with rent money for his mother the argument resumed.
He said his mother had thrown a plastic basnin at him, before leaving the house and driving off in her car.
Mr Scott asked: "The Crown say she didn't leave on December 22 and that you killed her. Did you repeatedly strike her on the head?"
Taggart replied: "At no point have I ever hit my mum."
Mr Scott said: "Did you seize her neck? Did you compress her neck?"
"No," Taggart replied.
Mr Scott said: "As a result of this argument, did you finally snap and bring it to an end by killing her?"
"I've never been that way inclined to do anything like that," Taggart replied.
Taggart is alleged to have repeatedly struck his Carol Anne Taggart on the head "by means unknown", seized hold of her neck and compressed her throat using his hands or "an unidentified item" on December 21 or December 22 last year.
He is also accused of concealing her body under a caravan at Pettycur Bay caravan Park in Kinghorn and reporting his mother missing to the police.
The trial at the High Court in Edinburgh before Lord Uist continues.