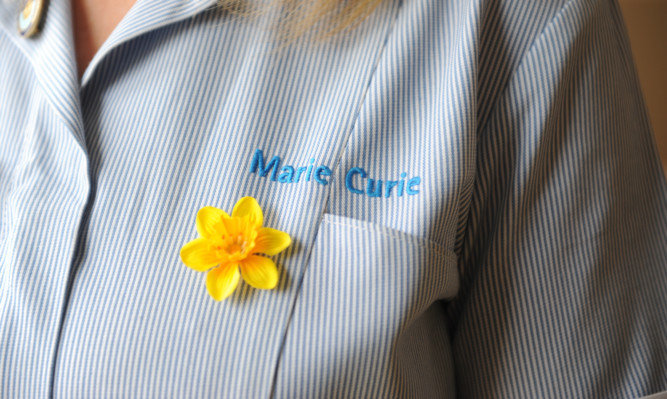 Fife's acclaimed Hospice at Home service has been saved from the axe following a U-turn by health chiefs.
NHS Fife has announced the project to fast-track terminally ill patients out of hospital to allow them to die with dignity at home will continue for another year.
The move comes just days after the board said it would not stump up the £300,000 needed to extend the successful two-year pilot it ran jointly with Marie Curie Cancer Care.
Health bosses had been under intense pressure to continue the arrangement, which doubled the number of dying Fifers able to leave hospital, and had been in talks with Marie Curie about the possibility of starting a new initiative.
The change of heart has been hailed by campaigners who had been horrified at the thought of losing the service at the end of this month.
Pittenweem widow Nan Bond, whose late husband Rab was one of those helped by Marie Curie in his dying days, said she was delighted to hear the fast-track service will continue and thanked The Courier for helping highlight the issue. But she has vowed to keep fighting to ensure it keeps running at the end of the year.
She said, "I'm so, so thrilled. I was prepared to trail the streets with a petition for this team of nurses because what they did for us was absolutely unbelievable."
"The fact this marvellous service will now continue is wonderful news."
Councillor Andrew Rodger, chairman of Fife's Health and Social Care Partnership, was also relieved to hear of the reprieve.
Outraged that the decision to stop the service was made without coming before his committee, he had pressed NHS Fife to reconsider.
He said: "I welcome this decision to continue the end of life fast-track system, which provides such comfort for patients and their families. This is the right decision and it's going to make a difference to people's lives."
Caroline Paterson, Marie Curie's regional manager for Scotland North, added: "We are delighted that thanks to continued discussions additional services have been secured for Fife families living with a terminal illness."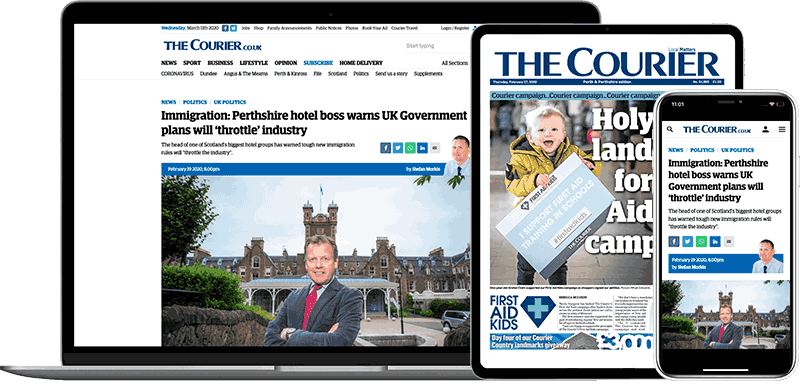 Help support quality local journalism … become a digital subscriber to The Courier
For as little as £5.99 a month you can access all of our content, including Premium articles.
Subscribe