 Claims that a wishlist of improvements to prevent deaths and injury on the A92 through north-east Fife has seen zero progress have been rejected.
Howe of Fife and Tay Coast councillor David MacDiarmid said there was "palpable" disappointment from campaigners at a meeting of Freuchie Community Council.
Discussions, and a public meeting, were held in April following another series of serious and fatal accidents on the A92.
But noting that it was months since officials met to discuss the stretch north of New Inn, Mr MacDiarmid said: "To say I am disappointed at the lax response is putting it mildly.
"I refuse to listen to woolly words. Let's have some action."
A Transport Scotland spokesperson said: "Since 2007, over £24 million has been invested on the A92 to ensure it is well maintained and operates safely.
"We are listening to the local community concerns regarding safety issues on the A92 and taking action on several fronts to address these as part of our commitment to delivering the route accident reduction plan.
"BEAR Scotland are in the final stages of delivering an extensive programme of works and, as a result of our April meeting with Councillor MacDiarmid and the community council, we have completed a pedestrian accessibility study at Freuchie with a package of signing and lining improvements due to get under way next week.
"We are also awaiting Fife Council's wider action plan to make sure that we are taking the most comprehensive approach possible to the safety of roads in the area."
Fife Council depute leader Lesley Laird said an action plan has been prepared in full consultation with community councils and other community groups concerned about aspects of the A92. She said it provides a basis for discussion about both short and longer-term improvements that are seen to be desirable locally.
It was posted to Transport Scotland last week. She said: "(Fife Council leader) Councillor (David) Ross has continued to work closely with the Glenrothes Area Futures Group and, following on from the range of meetings which have been held, Fife Council has this week submitted to Transport Scotland and Derek Mackay MSP, a copy of the action plan regarding the A92.
"We now await their response and will update the Futures Group at that time."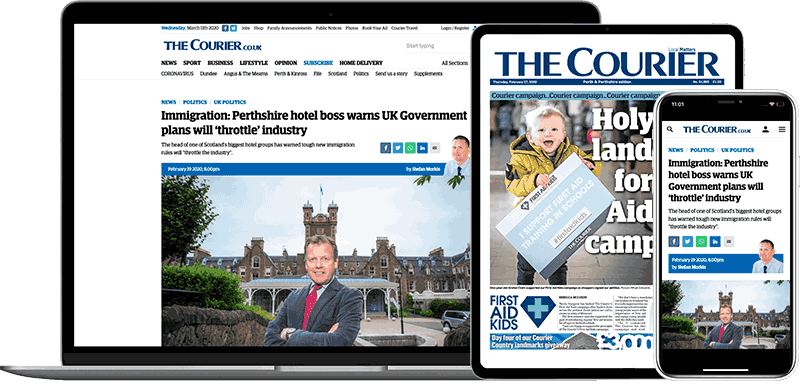 Help support quality local journalism … become a digital subscriber to The Courier
For as little as £5.99 a month you can access all of our content, including Premium articles.
Subscribe