Fife would be better off if Amazon had not set up shop in Dunfermline, the leader of the Scottish Liberal Democrats has said.
Willie Rennie, who represents the region at Holyrood, made the shock claim during the first leaders' debate ahead of May's election.
The company, which pledged to take on 750 permanent workers and employ 1,500 temporary workers at peak times such as Christmas when it opened in the kingdom, has been implicated in a series of controversies involving workers.
Mr Rennie told students at Dundee University's Dalhousie Building: "The quality of the experience (for staff) is terrible and they (ministers) need to bring these kind of things to an end.
"I think Fife would be far better off if we had invested in home-grown industries rather than chasing tax- dodging companies."
Last year the company's UK takings rose to £5.3 billion while the online retailer paid £11.9 million in tax to HMRC, according to accounts filed with Companies House.
The retail giant's profits were boosted further by £984,249 in Scottish Government grants, it was reported recently, while in February 2013 the GMB trade union held a demonstration outside the Dunfermline warehouse about staff wages.
Mr Rennie's claim where he added so-called "screwdriver jobs" should be the focus, was met with short shrift from fellow panellists including First Minister Nicola Sturgeon.
She said: "I will leave Willie to argue that folk at Amazon in Fife should lose their job."
But the SNP leader came under fire for her record in government, with an audience member asking her to look in the eye "local authority workers who are going to lose their jobs" because of cuts to council budgets.
More than 6,000 Dundee City Council staff have been asked to consider voluntary redundancy as the local authority seeks to claw back £23m of savings. The Scottish Government announced a 3.5% cut in its revenue funding last month.
Both Mr Rennie and Labour leader Kezia Dugdale joined in the attacks, with the Lib Dem boss accusing the SNP of talking left but walking right. He also pointed out that there are no mental health beds for children north of the Tay.
The wide-ranging debate also took in topics including the referendum on EU membership, with Conservative MSP Alex Johnstone filling in for Ruth Davidson, the only party leader who did not attend expressing his scepticism about the alliance with Brussels.
Scottish Green's co-convener Patrick Harvie said there should be a move away from focusing on oil and gas for economic stimulation and called for the spotlight to be turned on securing decommissioning contracts.
Mr Johnstone argued in favour of a low tax economy as a way of stimulating the economy.
Ms Dugdale outlined her commitment to education and backed the Scottish Government's policy of integrating health and social care.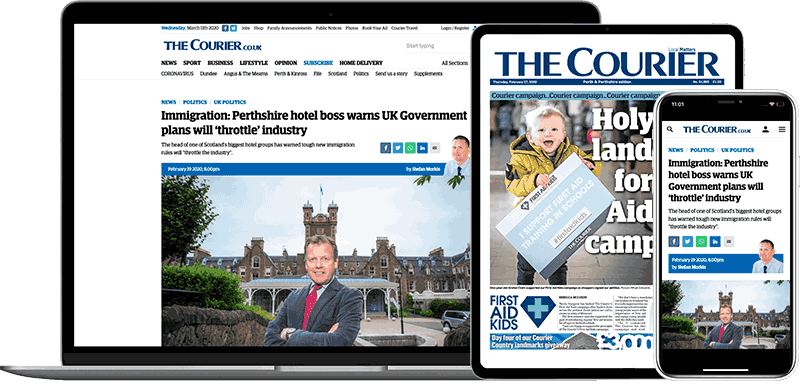 Help support quality local journalism … become a digital subscriber to The Courier
For as little as £5.99 a month you can access all of our content, including Premium articles.
Subscribe