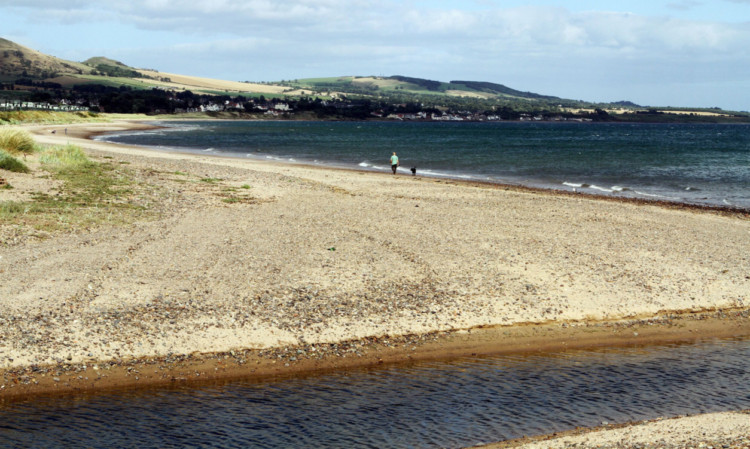 MSP Claire Baker claimed more clarity was needed on the regulations in place to control the untested technology to ensure public safety and safeguard the environment.
Mrs Baker was speaking at a public meeting in Methil to discuss proposals by oil baron Algy Cluff for underground coal gasification (UCG) in Largo Bay.
Amid claims the people of Fife were being used as guinea pigs, she said the public must be given confidence that the planning process was robust enough to guarantee there was no risk of pollution.
About 35 people attended Monday night's meeting to express fears about the risk of explosion and environmental disaster caused by the process which involves drilling a vertical borehole into a coal seam below the sea bed.
The seam is then flushed with oxygen and ignited with a burner. The resulting gas is piped to onshore power stations, where a mix of hydrogen, methane and carbon monoxide is separated for burning.
Mr Cluff, 73, claims burning billions of tonnes of subsea coal will produce enough gas to fuel Britain cheaply and efficiently for hundreds of years.
The Coal Authority has granted Cluff's company two licences for the Forth at Largo Bay and Kincardine but he needs planning and environmental permits before he can advance the projects.
However, fears have been expressed it could result in uncontrolled burning and carcinogenic chemicals polluting mine water, which could then leak into the environment.
Although UCG has been tried in other countries with varying results, it has never been done under the sea, prompting grave fears among those at the meeting.
In Australia alone, three licences were granted for onshore UCG and of those, one exploded, one was closed and the third is now being run by the Australian Government under strict conditions.
Mrs Baker said: "I think it's too risky to bring it to Scotland. These new technologies are coming down the line so quickly that the Scottish Government and local authorities don't have the regulatory regimes in place.
"I have real reservations about the proposals put forward for Largo Bay."
Levenmouth councillor Tom Adams said Fife had been chosen because of the high quality of its coal but pointed out there were many geological faults beneath the Forth and raised the potential for earth tremors.
"My main concerns lie with the mine water because it connects up throughout Fife and if it becomes polluted, it will affect the entire area," he said.
"There are questions we need to ask the company because I don't think anybody sitting here knows enough about what's going on."
SNP MSP David Torrance, who organised Monday's meeting to gauge public opinion, met Mr Cluff in St Andrews at the weekend in a bid to find out more about his plans.
"I spent three hours with Mr Cluff last night and got very few answers," he conceded.
"My great concern is this is something that has not been tried and we will be used as an experiment.
"We have to weigh up any benefits it may bring to the local economy against any risks posed and I don't think we will get any community benefit at all."
Mr Torrance pointed out, however, that Mr Cluff has yet to secure financial backing for his plans and said that if test bores were not successful, the projects were unlikely to go ahead.
"Mr Cluff will need to get permission to test drill first," he said.
"If he doesn't think it's profitable enough, he'll not go ahead."
Mr Cluff has now been invited to explain his proposals at a second public meeting at the Fife Renewables Innovation Centre, Methil Docks, on Thursday November 28.