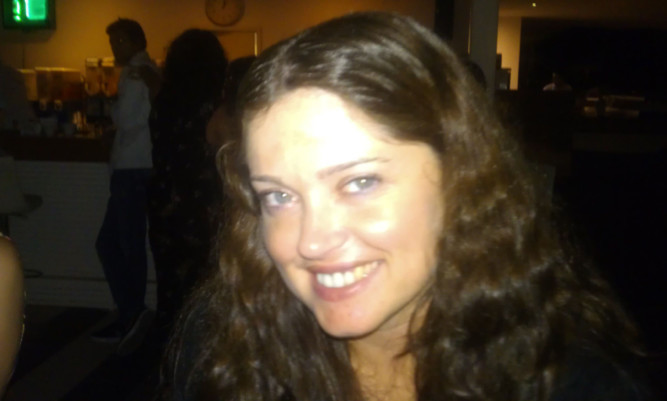 "She had a spirit that brightened every day and a smile that could light up any room."
That is the way Scott Brownlie will remember his 35-year-old wife who lost her fight with breast cancer just weeks after they were married.
Maggie, whose maiden name was Pearson, was diagnosed with breast cancer in 2012.
Over the next two years she had various treatments but the cancer spread to her lungs, resulting in extensive tumours and, in December 2014, Maggie was given the devastating news that she could not be cured.
"It was just before Christmas when we were told the cancer had got very aggressive and things were very serious," recalls Scott.
"We had been engaged since December 2011 but she found her first lump not long after that so we put the wedding on the back-burner.
"After being told we might not have long together, though, we decided we wanted to get married as soon as possible and set a wedding date for January 9 at the Windlestrae Hotel in Kinross.
"Unfortunately Maggie became very ill at the end of December and we were advised by medical professionals to bring our wedding forward and to have it in the hospital.
"As a result, we thought we would still keep the January 9 date but also arranged a small ceremony in the hospital chapel with only our nearest and dearest around us on December 30 2014.
"I have to give a special mention to the nurses of ward 43 at the Victoria Hospital who helped Maggie on the day of her wedding and managed to help her wear her wedding dress and get her to the chapel.
"It was very emotional but also very special."
Thankfully Maggie, a former Balwearie High School pupil, rallied enough to make her 'second wedding' on January 9 and the couple received a special blessing at the Windlestrae.
"The staff, particularly our wedding co-ordinator Kirsty, were just amazing," said Scott.
"They went out of their way to accommodate us and even gave Maggie a special golf buggy to transport her from her room to the ceremony, which was a lovely touch as Maggie was a very keen golfer.
"It was a big wedding, with 90 guests during the day and around 200 at night and it was such a special day with everyone crying and cheering.
"It was just perfect.
"Maggie and I had a good laugh about the fact we had got married twice in a month after being together for 15 years!"
Sadly, the couple's happiness was not to last as Maggie's health began to deteriorate even further.
Maggie passed away on March 7 surrounded by Scott and her loving family at the couple's home in Burntisland.