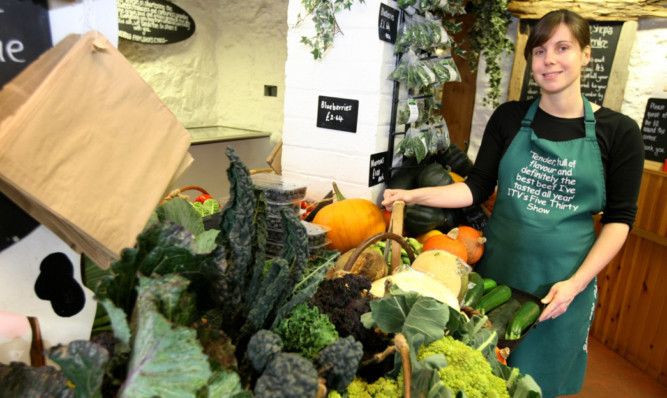 With stunning views overlooking the Firth of Forth and a reputation for fresh, local, inspiring food from the farm and surrounding area, the Ardross Farm Shop at Elie is at the forefront of efforts to show off Fife's, and indeed Scotland's, natural larder.
And yet when the award-winning farm shop was established a decade ago, it was because the Pollock family, who had farmed the area for generations, couldn't make ends meet.
Faced with rising fuel costs and under huge pressure from supermarkets, the family made the difficult decision in 2005 to diversify and to find a different way to make a living out of agriculture.
Today, it's Nikki Storrar, 32, and her sister Claire who run the farm shop their mum and dad Fiona and Rob still run the farm.
Nikki laughs when she thinks of her own scepticism when the farm shop first began.
"The family had been farming here for generations,"recalls Nikki, a Glasgow University geography graduate.
"We used to be a dairy farm but gave up when prices became too low and moved into beef.
"In 2005 we had a big family discussion to find new ways to make money. My sisters and I thought it was ridiculous when our parents suggested a farm shop. It was a time when there wasn't really such a thing in many places.
"So we started out modestly and it grew from there."
They took an animal to the then St Andrews Abattoir for slaughter and decided to try and sell meat directly to the public.
"All of the family were drafted in to strip wood and paint the walls of a beautiful cart shed we had on the farm and a couple of weeks later we had the start of Ardross Farm Shop," adds Nikki.
"We started with one chest freezer, a calculator and a lot of enthusiasm. With the help of a local football team, we then delivered leaflets to every home in the East Neuk hoping that some people would be interested in what we were doing. The response was amazing!"
Nikki says that everything produced on the farm is now sold through their shop. They grow more than 50 varieties of vegetables and produce their own honey. The farm has bought 100 sheep which, along with the beef cattle, are now slaughtered at Dunblane following the closure of St Andrews Abattoir.
Nikki adds: "When I finished university I wanted to go and do international development work. Then I went travelling. I came back because mum and dad were needing help to run the shop. It was only supposed to be for a short while, but I'm still here! I love food and I love people.
"Mum and dad gave me responsibility early on it's been a huge learning curve."
Nikki says her sister Claire's background as an accountant was a "huge asset" to help run the business. A third sister, Tara, is a PE teacher at Bell Baxter High School in Cupar.
Another key to the operation at Ardross is environmental sensitivity when growing crops and the raising of animal stock traditionally in a stress free environment.
Seasonal vegetables are hand-picked every morning. A key aim is to inspire and "re-connect" customers with the land.
She adds: "We are also very proud to be producing our very own honey on the farm, with the bee's thriving on the clover and hawthorn producing a wonderfully pale and delicious honey."
www.ardrossfarm.co.uk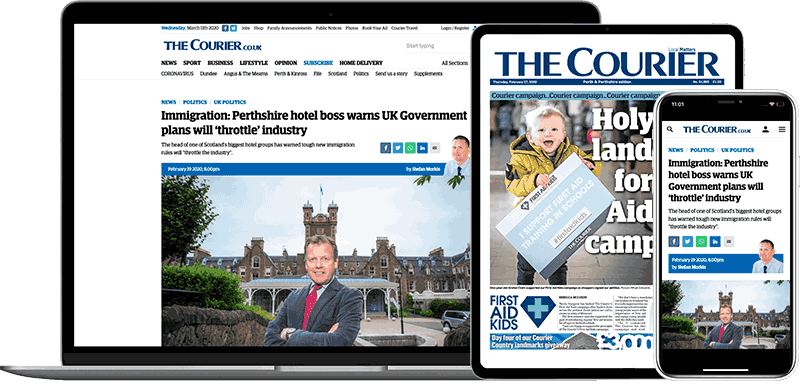 Help support quality local journalism … become a digital subscriber to The Courier
For as little as £5.99 a month you can access all of our content, including Premium articles.
Subscribe