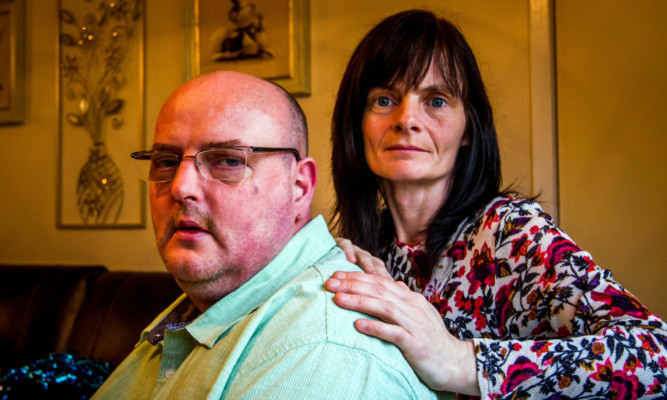 The mother of a missing Glenrothes man has made an emotional plea for information on her son's birthday.
Marie Degan believes her son, Allan Bryant Jr, to be dead and has called on anybody who may be implicated to come forward and solve the mystery surrounding his disappearance.
On what would have been Allan Jr's 26th birthday, Ms Degan made the poignant appeal as her family continue their quest for answers over two years after her boy was last seen.
"Allan left the house with friends to go to a party," she said. "He never returned home, not to stay, not to visit.
"We knew that night that his life was taken and I need to know what has happened.
"Is it something so bad that you can't tell, or is it because you are too scared to come forward?
"Where is my son and what has happened to him?
https://youtube.com/watch?v=gqkBEbqvd1o%3Frel%3D0
"This is what we need to know."
Allan was 23 when he disappeared after a night out with friends onNovember 3 2013.
He had been at Styx Nightclub on Caskieberran Road, with CCTV footage showing him leaving the venue in the early hours of the morning.
High-profile appeals have beenmade by both his family and the police, while searches have been conducted throughout the town, including in Riverside Park.
However, there remains no trace of the young man.
A massive online campaign hasbeen launched by the Bryant family, supported by more than 57,000 well-wishers from around the world.
A fund has also been launched to help the family with expenses incurred as part of their own search.
Pleading for answers, Ms Degan said that she and her family needed closure following Allan Jr's disappearance.
"If you have any information then please call 101," she said.
"All it takes is a simple call to tell us where our son is so we can maybe carry on with our lives with some normality."