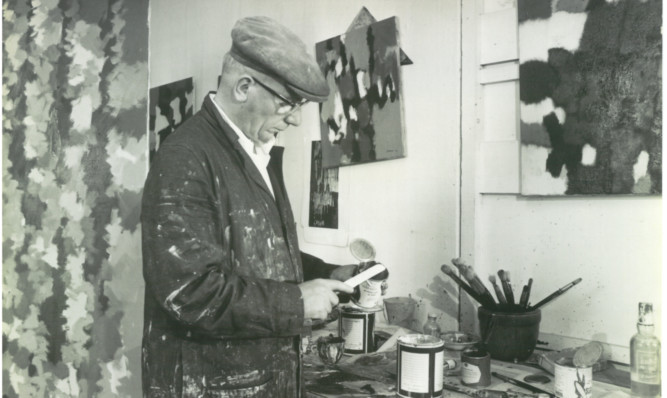 Fife artist William Gear, one of the real Monuments Men brought to life in George Clooney's blockbuster, will be celebrated at a major exhibition.
Born in 1915 and raised in Methil, Gear has been dubbed the painter that Britain forgot.
Now, the extraordinary story of the great British painter who slipped into obscurity will be remembered at a major retrospective exhibition opening on October 24 in Edinburgh's City Art Centre.
After around 120 works spanning his career and coinciding with the centenary of his birth, the exhibition seeks to restore Gear to his rightful place as one of the most advanced British abstract painters of his generation.
Following a successful first run at the Towner Art Gallery, the partnership exhibition between Eastbourne and Edinburgh will run alongside Jagged Generation: William Gear's Contemporaries and Influences, an exhibition drawn from the City Art Centre's collection that explores the artist's links to Scotland.
Gear studied at Edinburgh College of Art during the 1930s, where he was taught by influential figures such as SJ Peploe, John Maxwell and William Gillies. He went on to train in Paris under the cubist artist Fernand Leger, before travelling widely during the Second World War, even becoming one of the Monuments Men.
The Monuments Men was a group of around 345 men and women, mainly museum directors, curators, art historians, architects and educators, from 13 nations whose job it was to help protect monuments and other cultural treasures from the destruction of the war.
The tenacious group tracked, located, and subsequently returned more than five million artistic and cultural items stolen by Hitler and the Nazis.
Gear returned to live in the UK and continued to exhibit. He died in 1997.
City of Edinburgh culture convener Richard Lewis said of Gear: "He was one of the greats of British abstract art and his career and his works tell a fascinating story. These exhibitions cement his place as a pioneer and he is finally getting the recognition he deserves."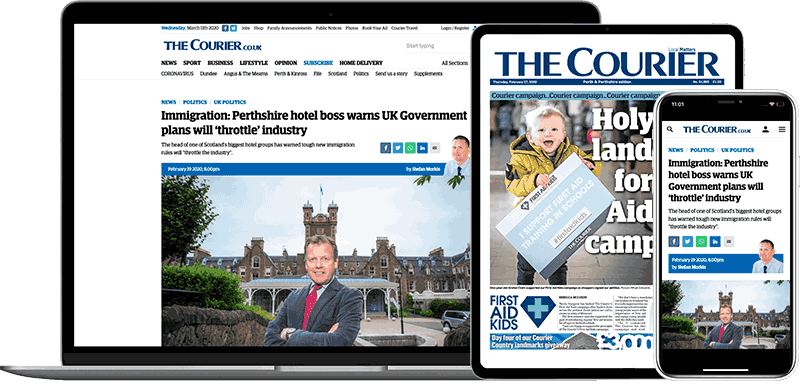 Help support quality local journalism … become a digital subscriber to The Courier
For as little as £5.99 a month you can access all of our content, including Premium articles.
Subscribe