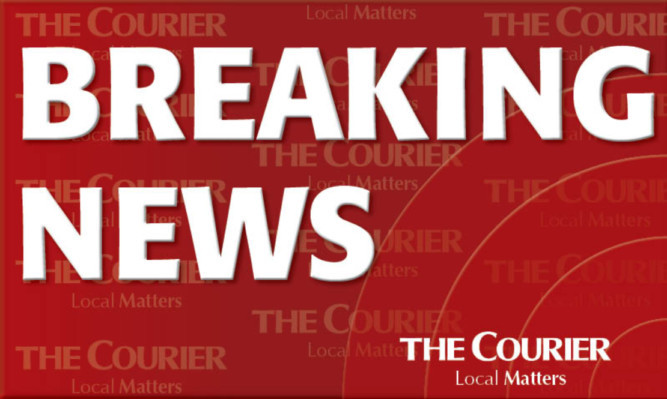 Cash-strapped Fife Council is poised to axe more than 10% of it's workforce as it battles to balance the books.
As many as 2,000 local authority jobs could go over the next three years as part of a major cost-cutting drive aimed at saving £91 million.
The number, confirmed by administration leader David Ross on Tuesday, is on top of the 2,000 posts cut since 2013.
Mr Ross said no compulsory redundancies were planned but conceded: "It might come to that."
The figure is well over the 900 the Labour administration predicted it would have to shed at the end of December and the losses are likely to be felt by every service.
The council is due to set its budget tomorrow and has pledged to protect vital local services as much as possible.
But faced with having to make £38m of savings this year alone, Mr Ross said job losses were sadly inevitable.
In the coming year 235 jobs will go, either through early retirement or voluntary redundancy, as a direct result of the budget to be proposed tomorrow.
Between 1,000 and 2,000 would then be lost as services adjust to the cuts imposed on them.
"Fife Council faces the most difficult financial challenge in its history," the council leader said.
"We always knew funding was going to be tight this coming year but as a result of John Swinney's budget statement on December 16, things got a lot worse."
He added: "There is no easy way to make the savings that are now required for the next financial year and in the years that follow.
"These savings will require us to make cuts to services we really don't want to have to make and will have a huge impact on services and jobs in Fife over the next few years."
The council had estimated it would have to cut £21m from next year's budget and £75m from its £750m budget over the next three years.
But the finance secretary's budget statement in December revealed it would have to find £17m more than expected in 2016-17 and make £91m of cuts by 2019.
Deputy council leader Lesley Laird said: "Over the last three years we have already saved £105m and we are now looking at another £91m that's nearly £200m over six years.
"We started with almost £800m, so it's a quarter of our budget."Union chief: Staff face huge strain and stressUnion bosses said the loss of 2,000 jobs would have a devastating impact across Fife.
Debbie Thompson, joint trade union secretary, said council staff were living under a constant cloud of not knowing whether they would have a job to goto.
"If you look at the services we deliver and the areas we deliver them, you're talking about the elderly, the disabled and children," she said.
"We have an impact across the whole of society and if we're not there toprovide services where do these people go and how do they live?
"We don't deliver services people don't need and rely on."
Mrs Thompson told The Courier that 8% of the council's workforce had already been cut over the past four or five years while staff attempted to deliver the same level of service.
"The public expects that, so thepeople who are left are under huge strain and stress," she said.
"We do without our lunches and breaks to deliver the services required for the public and it's having an impact on people's health.
"Do the politicians making thesedecisions know what the impact is?
"I've yet to see a politician who would be able to tell me exactly what that means to the elderly, the disabled and those living in poverty.
"They see a number, we see the actual people."Analysis: Cuts will have a devastating impactFife Council's leaders have beenwarning for months they are facing an unprecedented financial challenge, with £38 million of savings to be found this year alone, writes Claire Warrender.
The Labour administration says it is the Scottish Government's fault for slashing budgets at the last minute and imposing stiff penalties in the event of a council tax rise.
The SNP opposition on the other hand has laid the blame squarely at the door of Westminster thanks to the introduction of an austerity budget.
Whatever the truth, the hard fact is this year's budget will have a massive impact, both on the staff who lose their jobs and those who are left.
The loss of 2,000 jobs is huge by any standards and if this were a private company, no doubt a special taskforce would be set up to mitigate the effects and support employees.
There will be no economic recovery plan after these job cuts, despite the pain.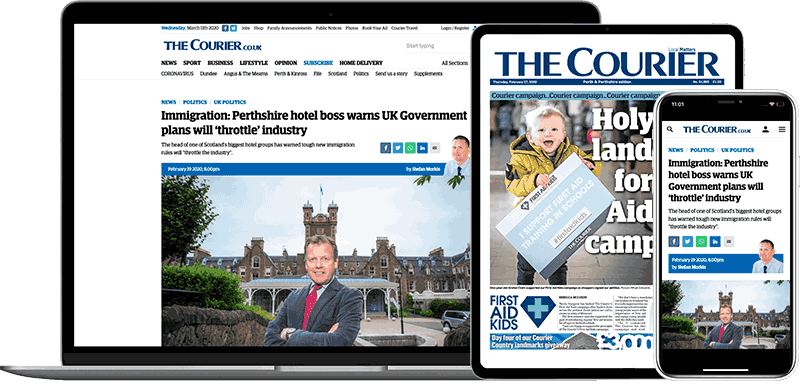 Help support quality local journalism … become a digital subscriber to The Courier
For as little as £5.99 a month you can access all of our content, including Premium articles.
Subscribe