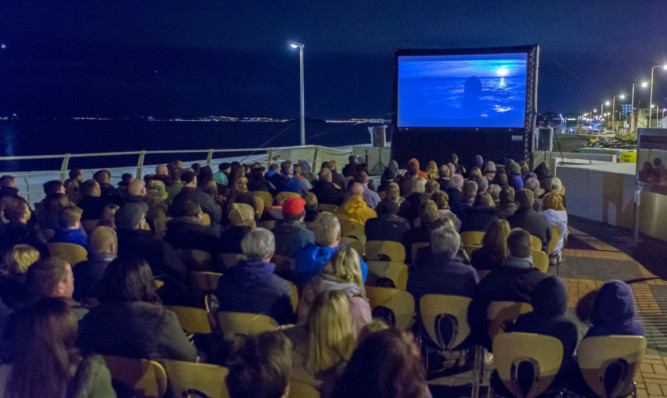 It may be 40 years since it first scared moviegoers across the globe witless, but film fans in Fife have flocked in their droves to a truly unique screening of Jaws on Kirkcaldy's waterfront.
Steven Spielberg's classic movie about a killer shark, which has entertained generations since its release in 1975, is worth a watch at any time after somehow standing the test of time, although it was the seaside setting selected for last night's showing that made it all the more special.
Scores of people braved the cold to catch the first movie of the wider Kirkcaldy Film Festival taking place this weekend, with the sound of the waves lapping onto the beach adding an extra dimension to a truly memorable experience.
The film adaptation of Peter Benchley's 1974 novel of the same name kicked off a weekend full of classic movies, cutting edge independent cinema and industry insights in the Lang Toun, and Fife's own Hollywood star and festival patron Dougray Scott hopes film lovers will enjoy what's on offer.
"Jaws is one of my favourite films of all time made by a 28-year-old Steven Spielberg," he said.
"It's very fitting that it's being shown outdoors on Kirkcaldy waterfront where I used to dodge a lot of sharks in my youth!
"It's great to see the Esplanade being used in such a fantastic way. It is indeed an iconic landmark.
"I'm proud to support a festival which brings a diverse programme of independent cinema and true classics to Kirkcaldy, one that shows film can be inspiring and educational as well as entertaining."
The festival programme includes two Hitchcock masterpieces, Fifer John Maclean's Slow West, the Disney Pixar hit Inside Out, Liza, the Fox-Fairy, the Scottish premiere of documentary Palio and a red carpet screening of Michael Caine classic The Ipcress File over the next few days.
Talks have also been planned with former Edinburgh Film Festival director Hannah McGill, who will discuss thriller Psycho.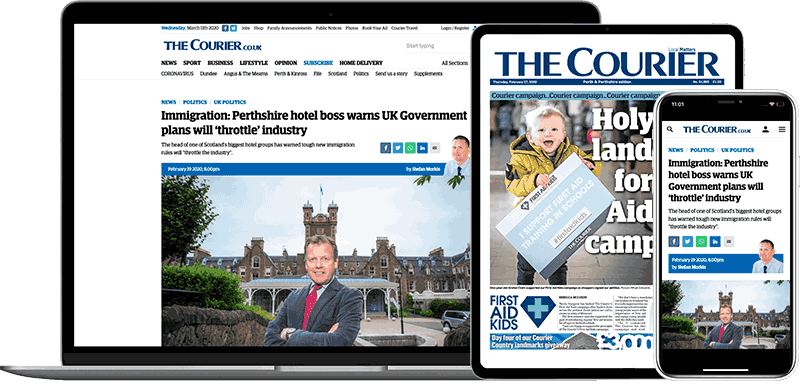 Help support quality local journalism … become a digital subscriber to The Courier
For as little as £5.99 a month you can access all of our content, including Premium articles.
Subscribe