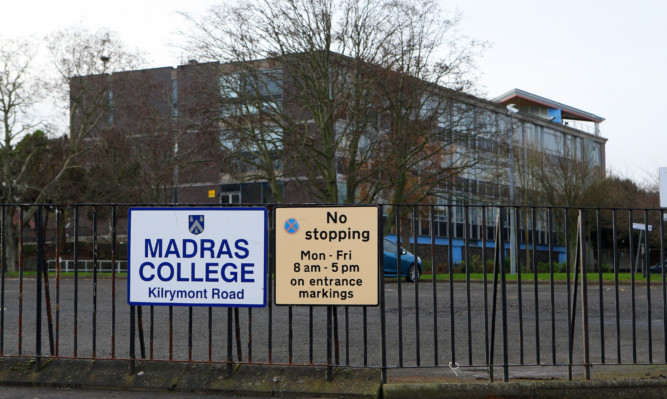 Calls are growing for all parties to come together to work out a future for Madras College that everyone can get behind.
Stepal (St Andrews Environmental Protection Association Ltd) has had no further comment on the issue since it won its latest legal challenge at the Court of Session, saying it could not improve on the judgment of Lord Malcolm one of three who deliberated on the case which deemed the council's planning process for the new replacement Madras at Pipeland "unlawful".
That has put a hold on the whole project and Fife Council is still considering its options, revealing on Thursday that it is considering possible grounds for appeal and even considering whether or not to resubmit a planning application.
In the meantime, the local authority confirmed it planned to put cash into the existing buildings while delays to the new school continue.
However, questions are now being asked of all sides in relation to what could and should happen.
Former St Andrews councillor Bill Sangster pointed out that the university-owned North Haugh site is still available and believes there is merit in exploring that option further despite high-profile disagreements on that issue.
"There are several other sites and options still available and with this ruling now having been made surely the Labour administration at Fife House can set wheels in motion to get an option which the local community can agree on?" he said.
"All future meetings between Fife Council officials and St Andrews University should have a mediator in attendance and official minutes taken and kept on record. This was not the case in the past."
East Neuk councillor Donald Macgregor, who taught at Madras for more than 30 years, said the judgment provides everyone with an opportunity to take a "fresh look" at the situation.
"At a recent east area Committee, it was stated that Madras's roll is increasing again, and that its results are very good," he noted. "I take the view that good leadership and teaching are just as important as a building.
"I very much hope the current administration will engage meaningfully with the university, either regarding the North Haugh site or the originally proposed site on fields north of David Russell apartments.
"It should be possible to put aside past resentments and prejudices to achieve what everyone wants a new school," he said.
Mr Macgregor added: "The council should conduct a transparent full assessment of all the factors so that agreement can be reached, and a school built that north-east Fife can be proud of."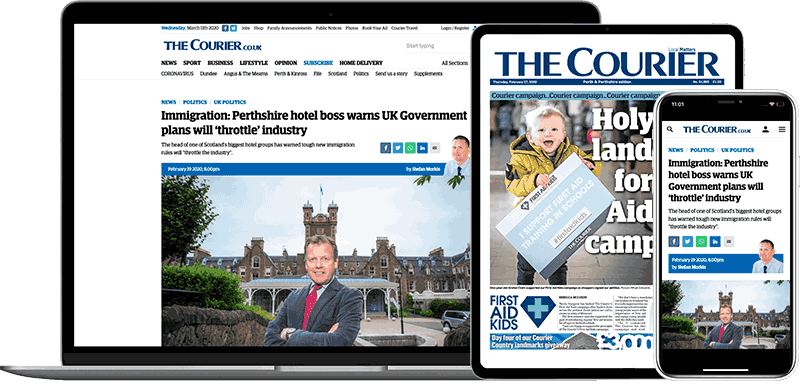 Help support quality local journalism … become a digital subscriber to The Courier
For as little as £5.99 a month you can access all of our content, including Premium articles.
Subscribe