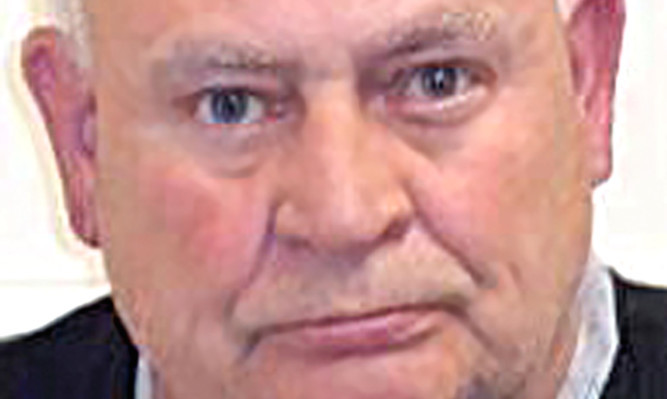 Police Scotland has defended a decision not to prosecute a Fife sex offender when one of his victims first spoke out about being abused.
A victim of former detective constable Iain Reid, 66, told a school nurse about his conduct in 1997.
However, despite police and social work being called in, no charges were brought against Reid at the time.
The woman, who is now 30, again reported the childhood abuse she had suffered when she was 20 but again no action was taken. The reason given was a lack of other witnesses to corroborate the crimes.
Reid was jailed for four years and four months after a recent trial at Falkirk Sheriff Court.
Detective Superintendent Pauline McCallum said: "Previous complaints against Iain Reid were investigated by then Fife Constabulary however, there was insufficient evidence at that time for criminal proceeding to take place.
"When further evidence came to light in 2014 this was robustly investigated by Police Scotland, leading to the successful prosecution of Reid."
A jury found Reid guilty of lewd and libidinous conduct, with one of the charges aggravated by abduction, between 1980 and 1997.
His three victims, who he targeted while he was living in a police house in Buckhaven and later at his own home in Leven, were aged six to 12 at the time.
A sheriff praised the women's "character and fortitude" after they gave evidence about Reid's abuse.
DS McCallum added: "The investigation of child abuse, whenever or wherever it has taken place, continues to be a top priority for Police Scotland.
"This has been highlighted by the launch of the National Child Abuse Investigation Unit earlier this year.
"We would urge any victim of a sexual crime to contact police.
"All reports are thoroughly investigated by dedicated officers, who provide specialist support to victims and target offenders to bring them to justice."
Scottish Liberal Democrat leader Willie Rennie said it was "disturbing" that Reid's victims were ignored for almost two decades.
He said: "I would like to think that if they came forward today they would be heard and action taken. But we need to know that the police and the authorities have new procedures in place."
Labour MSP Claire Baker said: "The length of time it took to pursue this case is unacceptable for victims.
"The issue is not one of 'corroboration'. Given that eventually the police accessed additional witnesses, this case demonstrates the need for exhaustive enquiry in the beginning if justice is to be delivered for victims of sexual abuse."
A Scottish Government spokesperson said: "The safety and wellbeing of all children and young people is a key priority for the Government and an issue we take extremely seriously."