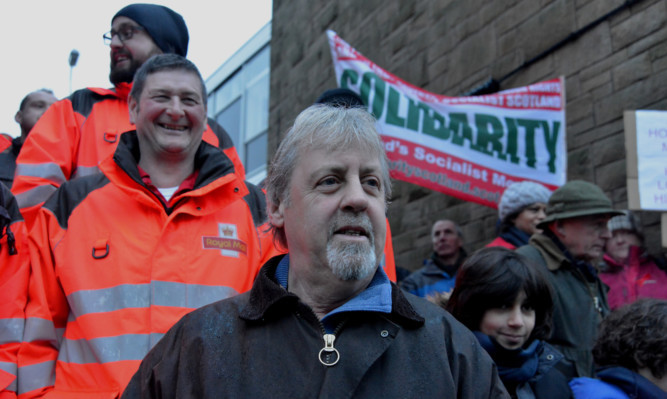 Strike action by postal workers in Fife in support of a sacked former colleague could spread into other parts of Scotland, it has been claimed.
Union members began a 24-hour walkout at Cupar Delivery Office on Monday morning the second such strike in the space of a month in a show of solidarity with David Mitchell.They warned that the dispute could escalate if the 57-year-old is not reinstated soon.
Mr Mitchell, who has more than 27 years of service with Royal Mail, was dismissed in December 2014 for allegedly stealing mail but subsequently won judgment in his favour at an employment tribunal in September.
Royal Mail bosses have refused to give him his job back, however, despite a judge twice calling for that to happen.
More than 40 staff at Cupar walked out prior to Christmas as a result, and that was followed up at 8.30am on Monday by a similar number striking outside the Crossgate office.
Mr Mitchell's partner, Hilary Lumsden, said: "David was nervous the night before and he always finds it difficult because he hates the fact the posties have to do this. But he's overwhelmed by the support he's had and just wishes Royal Mail would do the right thing and give him his job back.
"That's what everybody supporting him wants, including the judge, and we just don't understand there's no way to comprehend why they won't do that.
"There isn't a good enough word to describe what it feels like to have all these guys supporting David.
"The strike action could yet go more widespread, but I suppose time will tell."
Mr Mitchell was awarded a £56,000-plus payout following his wrongful dismissal, but Ms Lumsden insisted that Mr Mitchell would give that back if and when he was reinstated.
"This has never been about money," she said. "The judge made a ruling based on the fact that Royal Mail had categorically stated that they would not take Dave back, but that money would be returned if Royal Mail was to do the right thing.
"It seems if you get fired for doing nothing wrong, there's nothing you can do about it.
"For the other staff in the Royal Mail, it's a clear message you are in a no-win situation if you are next to suffer the consequences of a bungled investigation."
No evidence was discovered of any wrongdoing, despite a search of Mr Mitchell's van and property following the initial allegation mail had gone missing on his round.
Local Communication Workers Union (CWU) branch secretary Kenny Logan said he is "extremely concerned" about Royal Mail's stance and the impact it might have on future cases.
"We're determined to win reinstatement for David," he continued.
"If this doesn't happen, this could escalate to a branch-wide dispute."
The Scotland 2 branch of the CWU covers the Edinburgh EH postcode and Falkirk FK postcode areas, although action beyond those areas has not yet been ruled out.
A Royal Mail spokesperson said: "Royal Mail is disappointed that the Communications Workers Union has again taken strike action at Cupar Delivery Office.
"We are out delivering mail to nearly all our customers in Cupar today and the inquiry office remains open.
"Royal Mail continues to work with our trade union and people locally to resolve this issue and we apologise to our customers for any inconvenience."
Photo by George McLuskie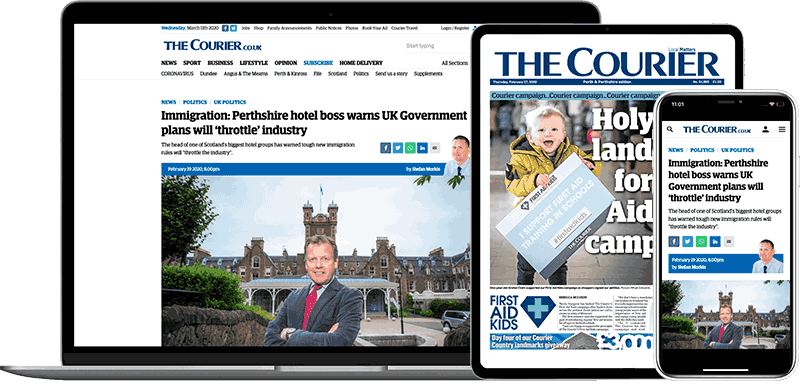 Help support quality local journalism … become a digital subscriber to The Courier
For as little as £5.99 a month you can access all of our content, including Premium articles.
Subscribe